January 18, 2019
Posted by:

MBBSDIRECT Editorial

Category:

MBBS in Russia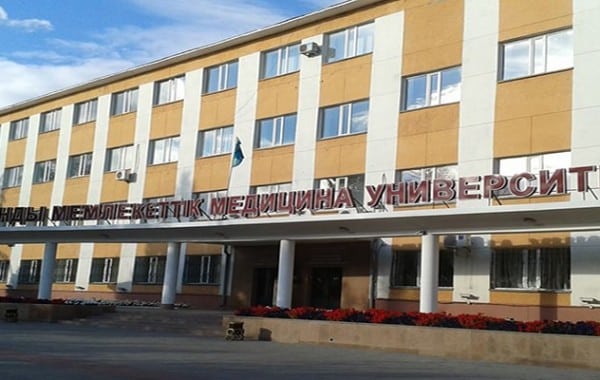 Altai State Medical University has three hostels, located in the center of the city. There is a separate Foreign Student Hostel for the students outside of the country. A separate floor for girls in there in the hostel.
All the hostels are provided with kitchen, toilets and baths with hot and cold water facility. Apart from that they are well connected to the main public transport routes for easy accessibility to the most important destinations. Hostels have playing grounds, reading halls for the students and all necessary facilities including the facility of hostels being centrally heated during winters.
Altai State University provides enough opportunities for its students to build their leadership and creative skills along with the academics. The Department of the Educational and Extracurricular Activities is established by the university to take care of all extra-curricular activities and appreciate any new talent. Separate clubs are created for different activities and students can join clubs of their interest areas. The Department even provide students with a platform to give any suggestions or feedback. Students can also initiate a new specific section.
Some clubs, competitions, activities held at the university are:
1) Strings of the Heart: A club of poetry and bards.
2) Legion: A club that organises concerts, performances, competitions and festivals
3) Poetic Debut: An annual competition for the amateur poets
4) Photo Competition: For budding photographers
5) Drawing and Writing Clubs
6) Sports Club: 23 different teams play different sports at the university. Some of thembeing volleyball, aerobics, polyathlon, swimming, weight-lifting, judo, sambo, football, chess and many more. There are separate teams for males, females and faculty. Apart from organising student sports contests and sports days, club also look after health improvement activities of the students and faculty of the university and takes care of social activities. A combined university team is made for various sports for participation in the city, regional, all-Russian competitions.
7) Hyperborean: A tourist club
8) FNL Science Society: A society for the students who wish to participate in scientific activities.
9) Students are encouraged to help with the publishing of photomontages and wall newspapers and write in the university Newspaper for Science.
10) Other opportunities in the university include organising sports events, cultural events, holiday celebrations, initiating group activities and offering yourself as monitors.
11) Students League: A social organization of the Altai State University students established in 1996. The Altai Krai youth organization, a democratic unit is based on "Cooperation Agreement" between ASU and the League, to represent the interests of all University students. Taking care of many functions, from the extra-curricular to the activities of scientific significance, or any issue related to student welfare, the league expresses students' interests and needs.
For different competition and participation in activities that are organised in the university, the higher your performance, the greater are your chances to become the best student and best group of university at the end of each year. Academics can't be compromised against the participation. You need to be best in both extra-curricular and academics to get close to the title.
Fee Structure for MBBS Course 2019
Altai State Medical University Fee Structure
World Ranking : 5986
Category: B
1st Year
Rs. 5,45,000/-
2nd-6th Years
5 x Rs. 3,75,000/-
Total Fees
Rs. 24,20,000/-
Note: Above Fee Structure includes tuition fee, hostel fee, and all other documentation expenses which need to pay to the university. However, students also need to bear the living cost which will be in between Rs. 10,000 to Rs. 15,000 per month based on their personal lifestyle.