May 22, 2019
Posted by:

MBBSDIRECT Editorial

Category:

Admission Guidelines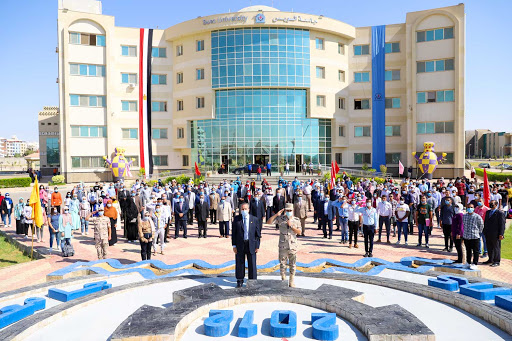 The best thing about studying MBBS abroad for Indian students is that they get several low fees structure options and MCI approved universities to choose from. Every year, approximately over 10,000 Indian students take admission for MBBS abroad in as many as 12 different countries. Getting a medical degree from an international university not only helps to expand career prospects but also enhances the personal experiences of the student. Here are some of the benefits of studying MBBS abroad:
Gives you global exposure
Students can look forward to a thrilling global experience while studying abroad. There will be several tourist spots and weekend getaways in their chosen country that students can explore in their free time. Along with studies, students get to enjoy different landscapes and activities different from those of India. Also, the opportunity to interact with foreign students from different countries and cultural backgrounds are something to look forward to for complete international exposure. Since countries such as China and Russia have huge population there are great chances for medical students to deal with different medical situations according to the treatment required for individual patients.
No donation and no entrance test required
Unlike most of the private medical institutes in India, medical universities in countries such as China, Russia, and Ukraine don't require huge amounts of donation, apart from the institution's fee that has to be paid annually. In fact, the tuition fees of universities in these countries are very low in comparison to Indian medical institutions. Also, apart from qualifying the NEET exam, students don't need to give any separate entrance test to get admission in MBBS abroad. Medical admission in all these countries is based on the student's performance in 12thstandard and usually if the student has scored above 60% marks, he/she can get admission abroad.
Enjoy learning a new language
While studying MBBS abroad students have direct interactions with the local people of the country which is one of the best ways to learn their language. Also, those students who are interested in learning the local language can opt for language courses for better fluency and understanding. Since most of the interactions within the university will be in English, students can also look forward to improving their English speaking skills.
Gain with more employment options
Medical graduates from international universities are highly sought after by employers worldwide. The cultural awareness and understanding of such medical practitioners reflect confidence and flexibility which puts them ahead over others while seeking jobs or internships. The good qualification, wide perspective, and language skills of students studying abroad attract international employers. Also, if the student wishes to work in the host country after studies, a medical degree from one of their recognised universities is going to give more opportunity to the student.
Avail world class infrastructure
Another reason for considering studying MBBS abroad is for the chance to experience the world class infrastructure along with a different style of education. One of the best features of the medical universities in China, Russia, and Ukraine is that the university campuses are equipped with all the modern facilities which make the international student's life much easier while studying abroad. Since most of the universities are of a high standard and are globally recognized by WHO, UNESCO, etc., students can expect international privileges like never before.
Experience a new culture
While studying abroad, students get to relish new culture, food, lifestyle, festivals, and social circle which become experiences to remember for a lifetime. The fascinating cultural exposure helps the student to have well-informed perspectives and direct interaction with the local people. Along with medical education, these interactive experiences and perspectives will help the students to face different challenges and will encourage them to be innovative in their career. Having an open and creative approach is always an advantage for medical practitioners and seeing life through a different perspective will definitely boost the future of the students.
The best way to ensure that you are able to enjoy these benefits of studying abroad is by getting your seat reserved in the medical university of your choice as soon as your 12thstandard and NEET results are out. Being a trustworthy medical education consultancy, MBBSDIRECT will help you to make your admission process smooth and swift. We assure you that the valuable experiences that you will gain while studying MBBS in the international universities, we provide admission in, will widen your career options as well as enhance your practising skills; ultimately giving you an edge over your counterparts.