January 12, 2019
Posted by:

MBBSDIRECT Editorial

Categories:

MBBS in Russia, Russian University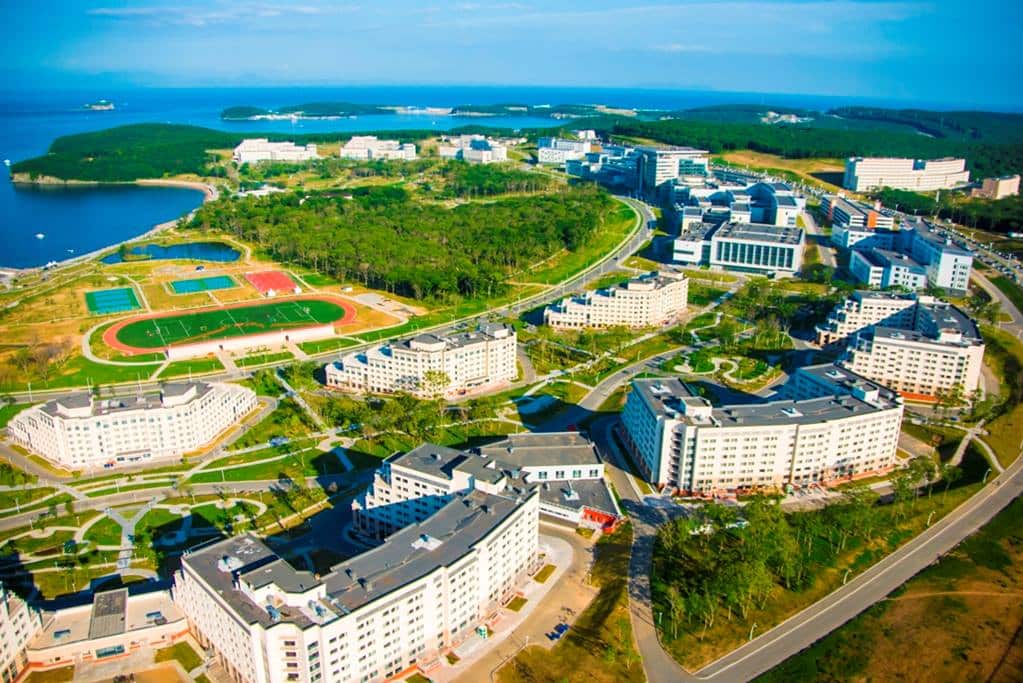 Buryat State Medical University, Russia
University at a Glance
| | |
| --- | --- |
| Founded in: | 1932 |
| Address: | Ulitsa Smolina, 24а, Ulan-Ude, Buryatiya Republits, Russia, 670000 |
| Number of Students: | 12,000 (594 Medicine Students) |
| Recognized by: | Ministry of Health, Republic of Buryatia |
| The language of Instruction: | English |
| Scholarships: | Available |
| University Campus: | 23 secondary education schools |
| Number of Departments: | 71 |
| Teaching Staff: | 1100 |
| Library: | Available |
| Food: | University mess available |
| Climate: | Average Temperature: −22 °C (January), +18 °C (July); Average Annual Precipitation: 244 mm |
| Nearest airport: | Baikal International Airport in Ulan-Ude, Russia |
About:
Buryat State University is one of the oldest universities in Siberia, which has been formed in accordance with Presidential Decree of 30 September 1995 and Government Decree dated November 2 1995, on the basis of the Buryat State Pedagogical Institute and the Buryat branch of Novosibirsk State University in Ulan-Ude. The university trains specialists in the fields of education, science, management, economy, healthcare, social services, and many more. Along with appealing educational, scientific, and cultural network with dynamic connections within Russia and abroad, Buryat State University has a strong historical background.
Faculty:
Training is provided at Buryat State University by well-qualified teaching staff. There are 55 professors and 79 associate professors and teachers with Candidate's degree, including some prominent scientists and doctors. Every year, students are informed about health care working conditions and job duties at a medical job fair, which is held by the Ministry of Health and the Medical Institute. Medical internships provided by the university aims for consistent growth of students' professional skills in accordance with the State Educational Standard.
International Collaborations:
Buryat State University has international collaborations with more than 80 foreign universities, colleges, and other educational institutions from Europe, Asia, and America. Students and teachers are exchanged on the basis of signed cooperation agreements. The university frequently conducts international seminars, conferences, as well as joint educational and research projects. The joint research has succeeded to introduce more than 30 medications, along with elaborate medical technologies for preventing and treating common diseases. Buryat State University registers and patents the results of the most significant research.
Campus facilities:
Schedule
Videotape
Studio-99
Youth TV
Instructions for the visually impaired
Test Simulator
Mail
Map Wi-Fi network
Personal Area
Site Map
FTP-server
Medicine Institute:
The Medicine Institute at Buryat State University offers the following academic programs:
Medical Business (full-time education)
Pharmacy
19 clinical internship programs
6 programs of clinical residency
Post-graduate programs
Campus and Accommodation:
Buryat State University has 5 student dormitories. Students have designated study space, academic skills programming, scholastic role models, and peer study groups, all of which help to boost the academic environment. The university campus is dynamic and students from different cultural backgrounds get to interact within their educational space. The students of the Medical Institute are encouraged to participate in students' conferences, and contests of republican- regional, all-Russian, and international level. Several students have been awarded by the President of Russia and Government scholarships.