January 20, 2019
Posted by:

MBBSDIRECT Editorial

Category:

Admission Guidelines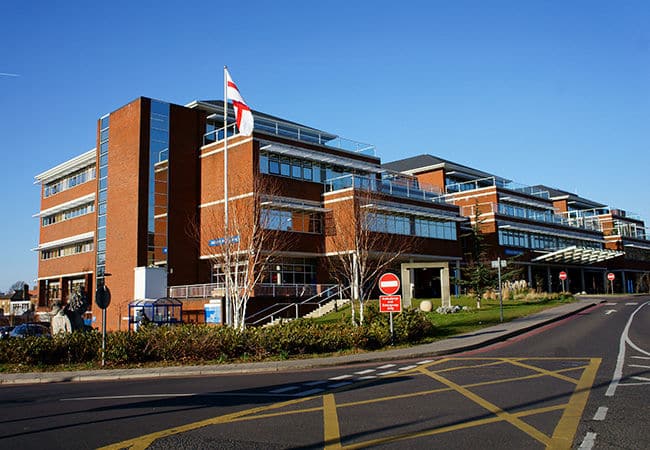 Presently, a large number of Indian students prefer to study abroad than ever before. The number of Indian students heading abroad is even more than that of China according to the Indian Students Mobility Report 2016 using figures from the main study destinations. Recent research has shown that China, Ukraine, and Russia are some of the major emerging destinations for Indian students for pursuing education abroad. In 2015, Indian students to China have increased to 16,694 which is around 23% jump. The increasing competition and lack of sufficient seats in Indian institutions even for the best students have led to the growth of overseas education. The rising demand of global education and the improving purchasing power of India's growing middle-class have aided in making the foreign institutions preferable and affordable. Some of the most preferable emerging study hubs for Indian students are:
---
CHINA
The growth and reputation of education system in China is quite evident in the Times Higher Education BRICS and Emerging Economies Rankings 2016. The rankings released on 2nd December, 2017 highlights China as more influential in educational field than all other nations of BRICS (which includes- Brazil, Russia, India, China, and South Africa) and 30 other emerging economies.
In the list, the top 2 universities in the 200 institution ranking are from China while it also holds half of the top 10 spots and has 39 universities in total in the 2016 table.
The stature and strength of Chinese higher education is growing day by day; and it definitely attracts international students' mobility for opting China as a destination for higher education.
The major investment programmes, such as- the "211 Project" (concentrated support on 118 universities) and the "985 Project" (zeroed in on the country's 39 leading institutions) have given higher education a big boost.
In the last decade, a huge effort has been put to upgrade relatively small field of institutions, which succeeded in improving the research capacity and the international rankings of education institutions in China.
The severe shortage of medical schools in India has also led to a major flow of Indian students for pursuing medical studies in China.
The influence of the Chinese education system is now widely acknowledged among international student because of which China has become an increasingly important study destination.
In 2013, the Chinese education institutions hosted 356,499 international students- most from within Asia. The Chinese government has established a goal of attracting 500,000 international students by 2020 and is focused on expansion of international links between Chinese universities and institutions abroad.
Currently, China has started to open international campuses of its own and the World Class 2.0 initiative aims to create international hubs within China in partnership with leading overseas institutions.
Every year more than 5000 students go to China to study MBBS in China.
---
UKRAINE
Ukraine is one of the major emerging study hubs for excellent education at affordable pricing. Many international students are moving to Ukraine for educational purpose; especially the place has good options to pursue education in medicine.
Ukraine assists international students with several benefits such as- helping in availing loans and scholarships. International students can even look forward to working along with their studies and have financial support for their studies.
Many Indian students who wish to pursue medical degree are unable to pursue in India because of the high fees and low number of colleges in India; while medical education in Ukraine is relatively cheaper.
International students can expect good job opportunities after their education from Ukraine.
By pursuing higher education in Ukraine, international students can establish a good career in their own country by getting a valuable degree.
Ukraine promises students across the globe innovative and informative international exposure.
The fee structure of educational universities in Ukraine is highly affordable for the Indian students.
The quality of education in Ukraine is widely appreciated. The innovative and practical education provided by the education institutions of Ukraine is recognised globally.
Ukraine is one of the largest countries in the Eastern Europe and is extremely popular among the aspirants who want to study abroad. In the recent few years, a large number of international students have showed their interest to study in Ukraine.
Every year more than 2000 students go to study MBBS in Ukraine in top medical universities in Ukraine.
---
RUSSIA
Russia is a popular destination among international students for pursuing higher studies. Russian is one of the professional languages within the United Nations (UN).
The quality of education and the affordable fee structure has led to the wide demand of Indian students for pursuing education in Russia.
Although the reputable language of Russia is Russian but the people additionally communicate in English which eases the interaction among international students.
Higher education in Russia is up to the global standard. Interesting developments have taken place within the education sector of the Russian federation.
In 2003, Russia became a part of bologna technique which promises positive selection and aims at improving educational quality particularly the bachelor's diploma.
Presently, universities in Russia have invested effectively to ensure high skilled and modern educational techniques are used for training and teaching purpose.
In the discipline of medicine, Russia has extensive clinical faculties with necessary facilities where international students can get admitted.
One of the major advantages of having a degree from Russia is that if the scholars desire to practice in other ECU nations they don't require to sit down for a screening test. Russian educational universities provide several advantages to the international students.
Russia is a popular destination among medical students. Every year more than 5000 Indian students go to Russia to study MBBS in Russia.
All the three countries mentioned here- China, Ukraine, and Russia, promise a noticeable indication of the continuous progress of global education and have a strong commitment towards building a world class education system. In the process, these emerging study hubs are widely focused on influencing the pace of student mobility within Asia and across the world. Indian students can assuredly benefit from pursuing education from these places.