#TravelDirect : Russia Travel Guide for Indian Students
The best option to travel to Russia from India is to take a direct flight from Delhi to Moscow. With over 150 flights operating regularly from Delhi, travelling to Russia has become quite easy. The aerial distance from Delhi to Moscow is about 4,320 km. By taking flight from India to Russia, one can reach any one of the international airports in the city Moscow from where one can further travel to other parts of the country. Moscow is served by 3 major international airports; they are- Sheremetyevo International Airport (SVO), Domodedovo International Airport (DME), and Vnukovo International Airport (VKO). Our detailed travel assistance and guide for students travelling to Russia are given below:
➢ Once you Reach Delhi from your Hometown
For the convenience of our students and their parents/guardian, we will arrange a comfortable stay at a nearby hotel in Delhi.

Each student will be facilitated with double room accommodation where 2-3 people can stay up to 2 nights.

We will also arrange an interactive session for students where they can get acquainted with other students and their family.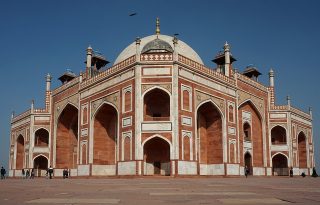 ➢ Your Ride from the Hotel to the Delhi Airport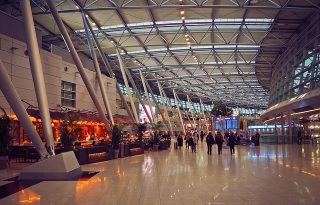 We will provide pick-up arrangements for our students, in groups, from the hotel itself.
Our expert counsellors will discuss the travel plan with the students and their parents/guardian for avoiding any confusion.
Our trusted team members, including guide and counsellor, will accompany our students throughout their journey.
➢ Your Travel Arrangements from Delhi to Moscow
Students should note that a direct flight from Delhi to Russia may take up to 7 hours.

If the student needs any assistance he/she can reach out to the guide who will be accompanying them.

Students can look forward to a comfortable journey in a good airline flight with all the necessary facilities, such as meals, extra luggage, blankets, etc.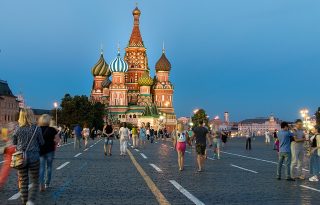 ➢ Your Journey from Moscow to your University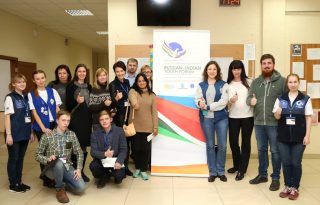 On reaching Moscow, students will be provided with refreshments and basic guidance about the place by our counselling team.
We will be arranging new SIM cards for our students so that they can easily contact their parents/guardians on reaching Moscow.
There will be around 6-8 hours (maximum) layover time at Moscow Airport from where the students will leave for the location of their respective university along with our team members.
➢ Route Details for Some Russian Universities
Bashkir State Medical University
Route: Delhi –> Moscow –> Ufa –> University Accommodation
Departure from Indira Gandhi International Airport, Delhi
Arrival at Sheremetyevo International Airport, Khimki, Moscow Oblast within 7 hours
4-6 hours layover at Sheremetyevo International Airport
Next connecting flight to Ufa International Airport, Bashkortostan
Reach Bashkir State Medical University campus
Altai State Medical University
Route: Delhi –> Moscow –> Barnaul –> University Accommodation
Departure from Indira Gandhi International Airport, Delhi
Arrival at Sheremetyevo International Airport, Khimki, Moscow Oblast within 7 hours
4-6 hours layover at Sheremetyevo International Airport
Next connecting flight to Barnaul International Airport, Altai Krai
Reach Altai State Medical University campus
Petrozavodsk State University
Route: Delhi –> Moscow –> Petrozavodsk –> University Accommodation
Departure from Indira Gandhi International Airport, Delhi
Arrival at Sheremetyevo International Airport, Khimki, Moscow Oblast within 7 hours
4-6 hours layover at Sheremetyevo International Airport
Next connecting flight to Petrozavodsk Airport, Petrozavodsk
Reach Petrozavodsk State University campus
Tyumen State Medical University
Route: Delhi –> Moscow –> Tyumen Oblast –> University Accommodation
Departure from Indira Gandhi International Airport, Delhi
Arrival at Sheremetyevo International Airport, Khimki, Moscow Oblast within 7 hours
4-6 hours layover at Sheremetyevo International Airport
Next connecting flight to Roshchino International Airport, Tyumen Oblast
Reach Tyumen State Medical University campus
Kazan Federal University
Route: Delhi –> Moscow –> Kazan –> University Accommodation
Departure from Indira Gandhi International Airport, Delhi
Arrival at Sheremetyevo International Airport, Khimki, Moscow Oblast within 7 hours
4-6 hours layover at Sheremetyevo International Airport
Next connecting flight to Kazan International Airport, Kazan
Reach Kazan Federal University campus
Russian National Research Medical University
Route: Delhi –> Moscow –> University Accommodation
Departure from Indira Gandhi International Airport, Delhi
Arrival at Sheremetyevo International Airport, Khimki, Moscow Oblast within 7 hours
Reach Russian National Research Medical University campus
Ulyanovsk State Medical University
Route: Delhi –> Moscow –> Ulyanovsk Oblast –> University Accommodation
Departure from Indira Gandhi International Airport, Delhi
Arrival at Sheremetyevo International Airport, Khimki, Moscow Oblast within 7 hours
4-6 hours layover at Sheremetyevo International Airport
Next connecting flight to Ulyanovsk Vostochny Airport, Ulyanovsk Oblast
Reach Ulyanovsk State Medical University campus