January 16, 2019
Posted by:

MBBSDIRECT Editorial

Category:

Admission Guidelines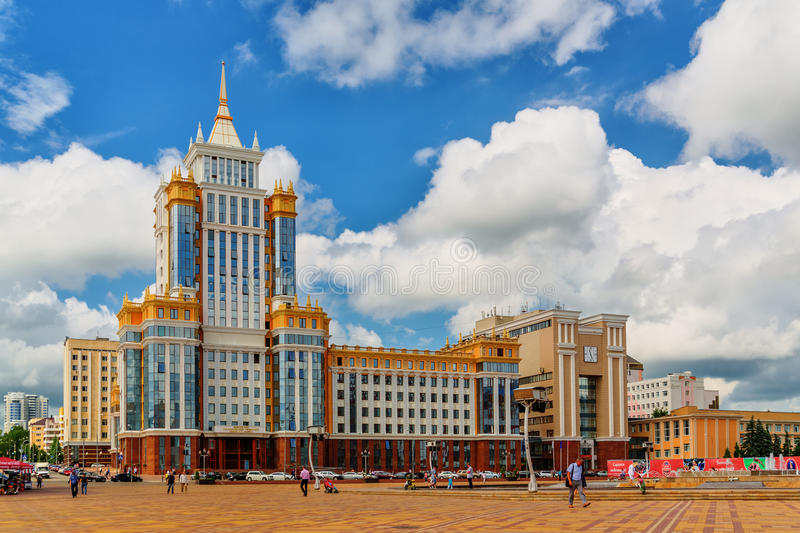 Indian medical entrance exams have been getting tougher every year. Approximately 10 Lac students every year take medical entrance exams for approximately 5000 seats. It is one of the toughest competitions in the world. So many bright students, who have the potential to become a great doctor in future, can't get an education because of the high competition. In that case, they look for a destination where they can pursue their dream education for medical stream. Russia is, fortunately, a place where they can go and study medicine and become a doctor. Russia has been #1 choice for Indian students for MBBS for many decades. There are many reasons why Russia is the top destination for Indian students to pursue MBBS, here I explain why-
Russian Universities offer direct admission, i.e., students don't need to qualify in entrance exams to study in Russia. They can simply apply to the university if they are eligible (some universities required 1st division marks in 12th.
The fee in Russian Universities is very low compared to the other countries. In Russia, some of the best medical universities have a fee that is one-fifth of an average Indian medical institution. A low fee also attracts Indians to go to Russia and study MBBS.
Living cost is very low. Russia is not an expensive country, and living there doesn't require a lot of money. Please click here to check the price of essential items in Russia
Russian universities provide high-quality education
India and Russia have very strong cultural and economic connections.
Russian Medical Universities are among the top medical universities in the world.
Russian Medical Universities focus on practical practice which is very important for medical students.
Universities have very talented and experienced professors and teachers.
Most of the medical universities in Russia are recognized by WHO and MCI and other major medical councils in the world.
Affordable fee for MBBS program also attracts students to pursue MBBS in Russia.
European lifestyle attracts most of the students.
The medium of study in English as in India.
Every year thousands of Indian students go to study MBBS in Russia.
All Universities of Russia are Government Universities.
Indian food or self-cooking facility is available in most of the universities.
The reputation of degree awarded by Russian universities is very good worldwide.
Students who get back or cannot pass in any examination get to reappear in it within one month, which saves their year.
Most of the Russian universities are recognized by Medical Council of India. Russian universities provide MD (General Medicine) degree which is equivalent to MBBS in India.
ELIGIBILITY: 12th Science / A Level PCB (Physics-Chemistry-Biology) with minimum 50% marks in PCB.
DURATION: 6 Years
INTAKE: Sep 1st week
HOLIDAYS: July & August
Required documents for registration
One set of photocopies of marks sheet of 10+2
A valid passport (if you have)
2 photographs, size 3×4 cm, black and white on non-glossy paper
NEET 2018 Scorecard
So if you are looking for a destination where you can pursue your MBBS in an affordable budget, Russia has to be one of the best countries for MBBS.