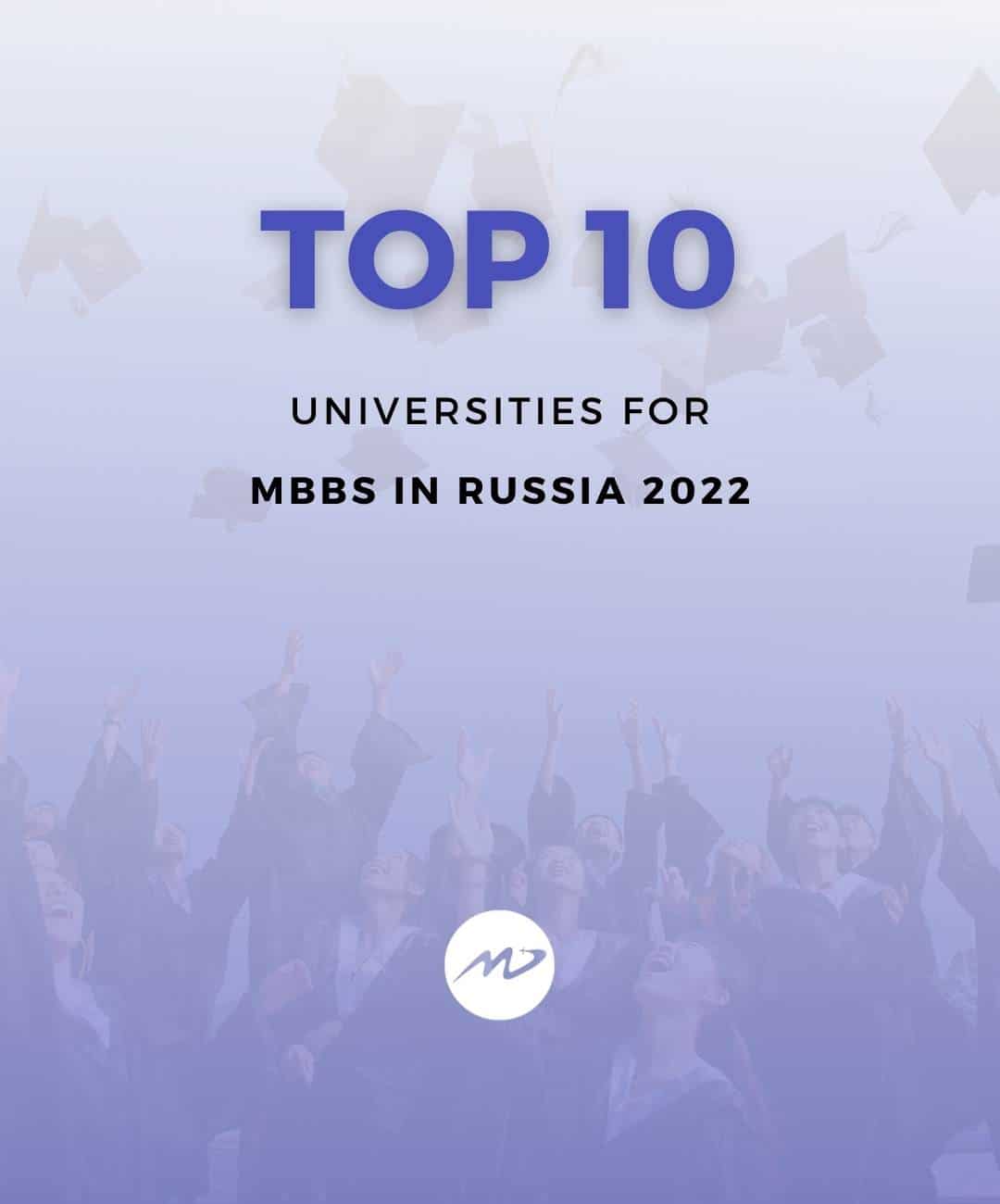 Looking to get an MBBS degree in Russia?
Well, options are abundant, but you still need to know the best one for you. This article will look at the top 10 universities for MBBS in Russia, what you should expect, and how to make your choice. Well, then, let's get right to it.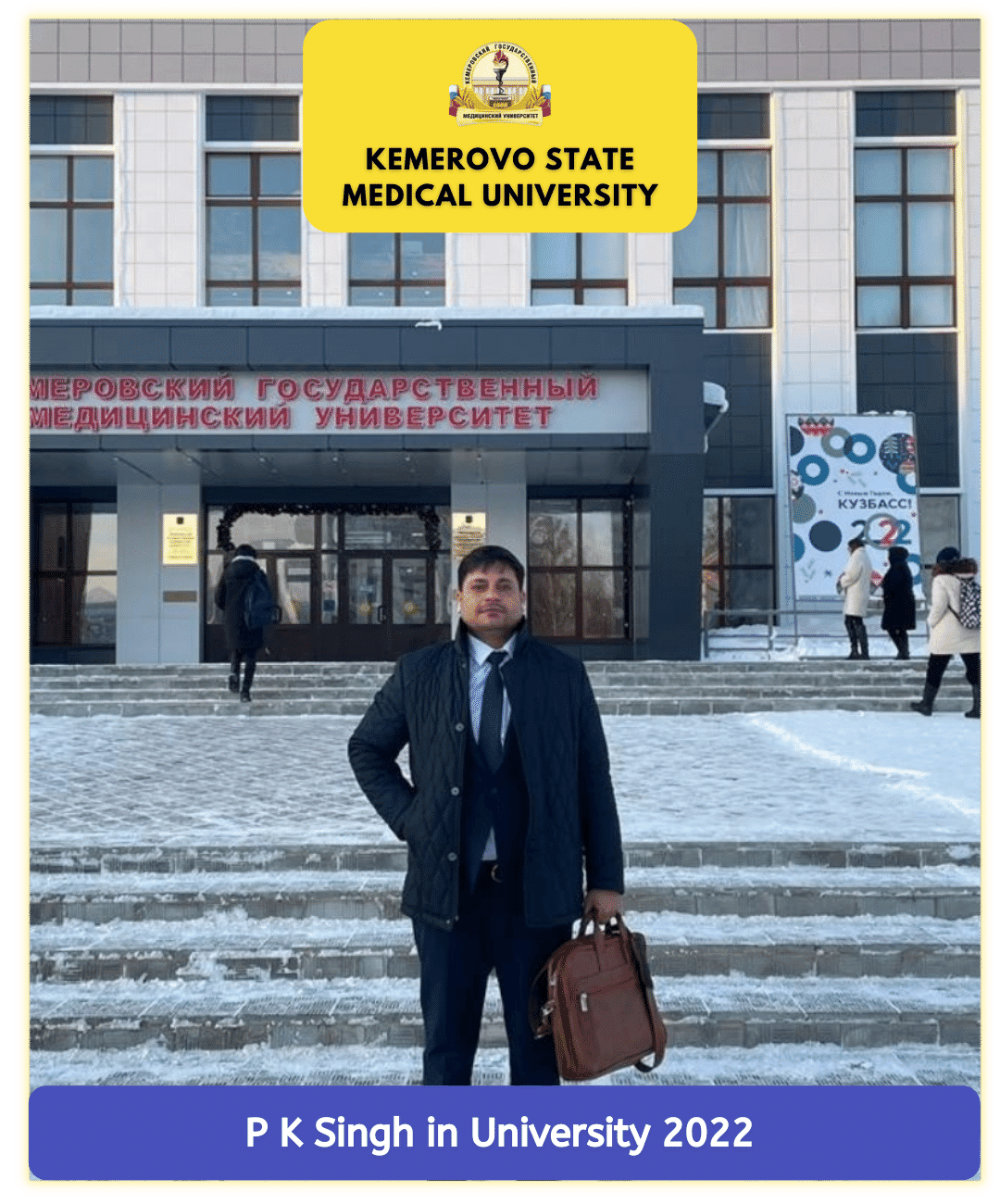 Kemerovo State Medical University
Russia's main medical university, Kemerovo State Medical University, was founded in 1955. There are presently seven faculties at the university, each with roughly 3,500 students studying medicine. The school has established itself as a significant scientific, academic, and medical center in Siberia and Russia, with 63 years of medical education experience. It produces highly qualified professionals and specialists in all areas of medicine. Kemerovo State Medical University has been accepted by the National Medical Commission (NMC) and is recognized by the Russian Federation's Ministry of Science and Higher Education. Because it provides an English-language MBBS degree program to overseas students, Kemerovo State Medical University is one of Russia's best MBBS institutions.
In Russia's Western Siberian area, Kemerovo Oblast is the Kemerovo State Medical University. Along both banks of the Tom River, the city is located 3,630 kilometers east of Moscow. The university offers 6-year MBBS courses in pediatrics, general medicine, and medico-prophylactic medicine. It also offers 5-year medical courses in dental care, pharmaceuticals, and nursing.
Click here to know the fee structure and other details.
Far Eastern Federal University
FEFU is the Russian Far East's first and only classical university. A one-of-a-kind educational institution with a cutting-edge campus and a research-driven teaching methodology. It serves as a hub for communication between Russian and worldwide professionals and enhances collaboration with Asia-premier Pacific's scientific, educational, and innovative organizations. In scientific and inventive advances, it is a global leader in Asia-Pacific.
Academic education and research have been effective for 120 years. Lecturers from Russia and abroad, including Russian Academy of Sciences academics. Over 280 international connections and initiatives and academic exchange programs with almost 100 institutions worldwide. English-taught master's degree programs Double degree programs with institutions in the United States, Australia, and more than 40 other countries. There are scientific and venture funds for the support of potential creative initiatives. A brand-new, cutting-edge campus. Dormitory accommodations that are both comfortable and safe. Education, research, athletics, and artistic activities are included in one program.
Click here to know the fee structure and other details.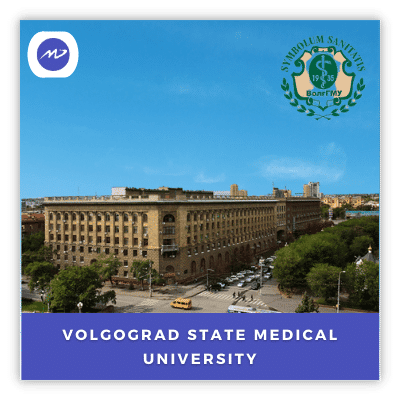 Volgograd State Medical University
Volgograd State Medical University, founded in 1935, is one of Russia's most prestigious medical institutes. The institution boasts a highly trained teaching staff, competent physicians, and a world-renowned scientists' council. Students who wish to apply for MBBS in Russia would have greater prospects at the university, and professors from the Russian Academy of Medical Science now lead the organization.
Volgograd State Medical University's MBBS program has a long history of teaching overseas students in several medical specialties. International students are trained in a hardworking and creative atmosphere to attain high global standards during their studies.
Click here to know the fee structure and other details.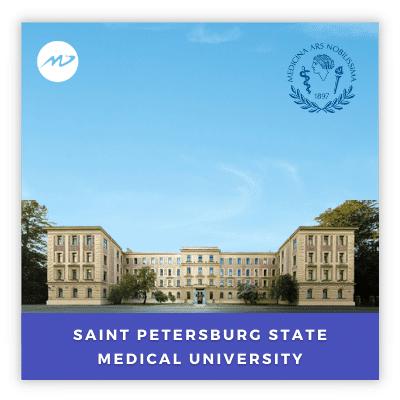 St. Petersburg State Medical University
Many students come to the Academy from all over the world, demonstrating the Academy's stellar reputation. Equal opportunity and nondiscrimination are policies at Saint Petersburg State Medical University regarding employment and admittance to all of the Academy's programs. Employers worldwide seek out Academy alumni because of their expertise and position as innovators, leaders, and team players.
Saint-Petersburg State Medical University has a long and illustrious history of teaching Russian and international students. The Academy has produced more than 35,000 physicians. Since the program's inception in 1947, more than 5000 foreign alumni from more than 50 nations have graduated.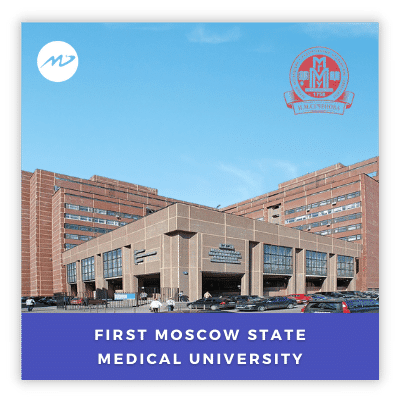 First Moscow State Medical University
Moscow's First Moscow State Medical University is the country's oldest medical school. As the first medical school in Russia, the institution was established in 1758 as the medical faculty of Imperial Moscow University. In 1930, the university broke away from Moscow State University to become self-contained. In 1955, Ivan Sechenov, a Russian physiologist, was honored with the renaming of the institution. From 1990 until 2010, it was known as the I.M. Sechenov First Moscow Institute of Medicine, and from 1990 to 2010, it was known as the I.M. Sechenov Moscow Medical Academy.
In the early 1960s, extra education was used to prepare foreign citizens for admission into the university. The first international students were then admitted to study the Russian tongue and the major medical specialty courses. A great tradition has developed to aid candidates in studying Russian and adjusting to their new socio-cultural surroundings. The preliminary department, a structural element of the university, has been teaching non-citizens the Russian language and basic topics for joining a university (chemistry, biology, physics) for more than 30 years. The institution established a Russian language department in 2013 to improve training sessions for students applying to the school.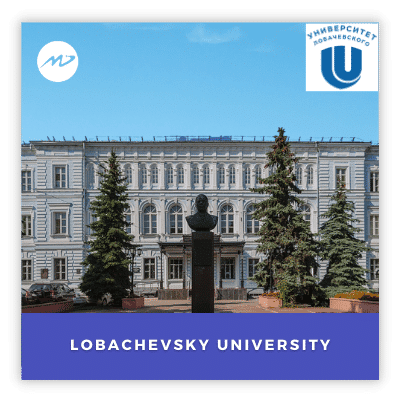 Lobachevsky University
The Lobachevsky State University of Nizhny Novgorod – National Research University (UNN) is a university in Nizhny Novgorod, Russia. It is commonly known as Lobachevsky University.
UNN was founded in 1916 as the Russian People's University, and UNN received the prestigious designation of "National Research University" in 2009. The university educates around 30000 undergraduate and graduate students and 1000 postgraduates. International students choose UNN from more than 65 nations.
UNN is now one of Russia's premier traditional research universities, having won all of the main recent Russian higher education competitions. The Russian government bestowed the honorary designation of "National Research University" on the university in 2009.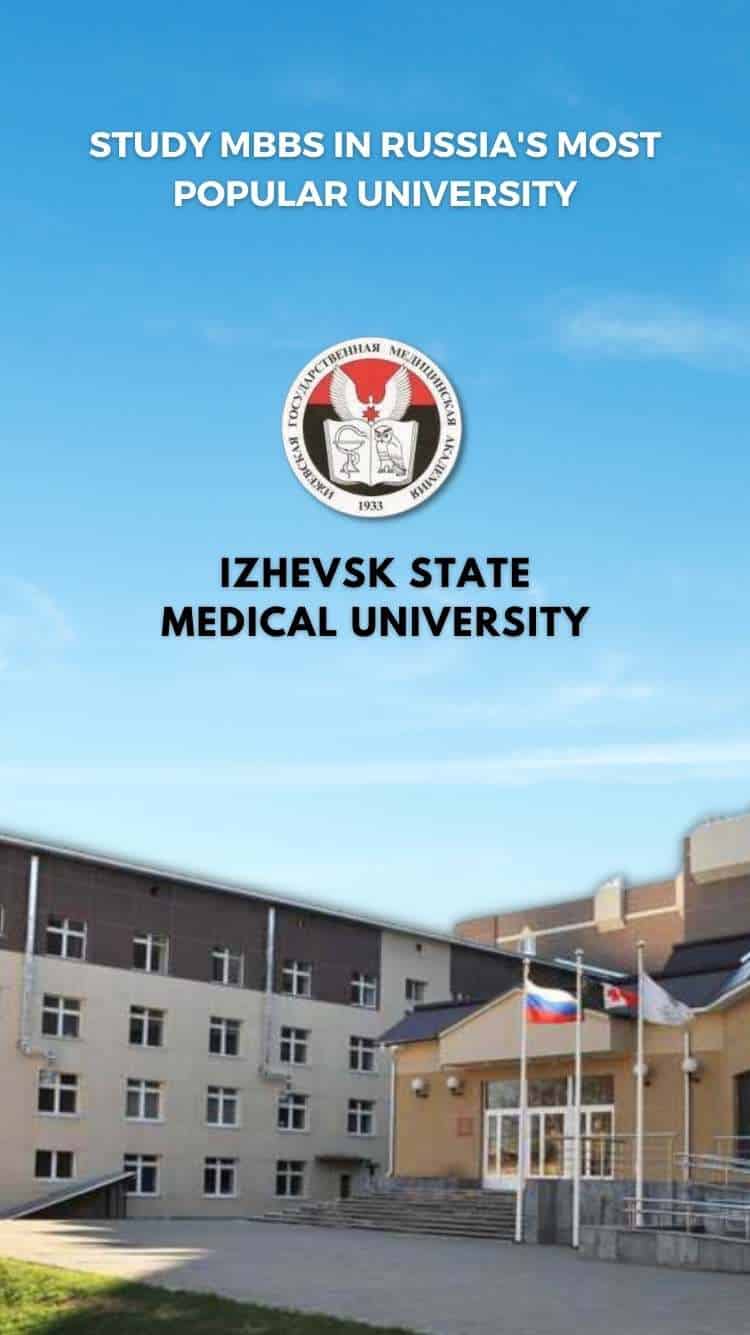 Izhevsk State Medical University
Izhevsk State Medical Academy was created in 1933 and has constantly addressed the demands of organizations and students throughout its long history. 351 academics, including 86 specialist doctors, oversee 52 departments. About 28 clinical academy bases within the institution give students practical support.
Students from other countries are welcome to engage in the Academy's student exchange programs. For the Academy's 80-year history, over 300 students from Italy, Turkey, Germany, India, Denmark, Spain, Finland, and other nations participated in externship programs.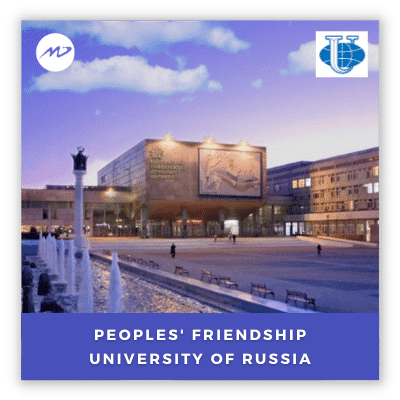 People Friendship University
The Peoples' Friendship University of Russia is one of Russia's top medical schools for MBBS students. The Russian Peoples' Friendship University is a research and teaching institution in southern Moscow. According to the Russian Ministry of Education, it is Russia's third-best university, behind Moscow State University and Saint Petersburg State University. MCI, WHO, UK, USA, and other important nations acknowledge the Peoples' Friendship University as one of Russia's medical universities.
Every year, it is the only institution in the world that brings together students from 145-150 different nations. More than 77 thousand University alumni work in 170 countries, including more than 5500 Ph.D. and Doctorate holders. It employs 4,500 people, including 2,826 highly skilled teaching staff.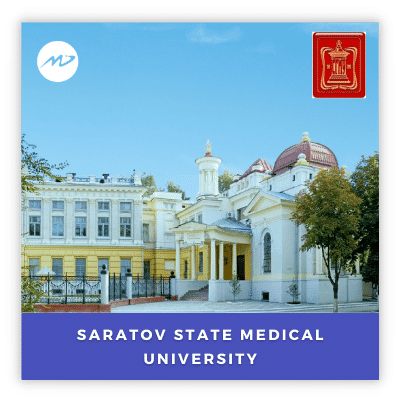 Saratov State Medical University
Saratov State Medical University is a non-profit public medical institution in Saratov, Saratov Oblast, Russia, founded in 1909. Saratov State Medical University is a small coeducational Russian higher education institution fully accredited by the Ministry of Health of the Russian Federation. Saratov State Medical University provides a wide range of courses and programs leading to legally recognized higher education degrees like bachelor's, master's, and doctoral degrees.
Saratov State Medical University (SSMU) is a well-known Russian medical school. Medical students get access to cutting-edge equipment and facilities. SSMU is a practice-oriented institution, which means that all students must finish their studies and clinical internships at one of the university's several hospitals.
Petrozavodsk State University
PetrSU is a major (uniRank enrollment range: 15,000-19,999 students) coeducational Russian higher education school founded in 1940. 60-70 percent of applicants are accepted. Students can use various academic and non-academic facilities and services at PetrSU.
Petrozavodsk State University is Karelia's flagship university and one of Russia's top 30 universities. You can become a highly certified and skilled medical professional, software engineer, linguist, or expert in other subjects with a Petrozavodsk State University credential. One of the benefits is the location, which provides an excellent opportunity for inexpensive travel throughout Russia and Europe.
Click here to know the fee structure and other details.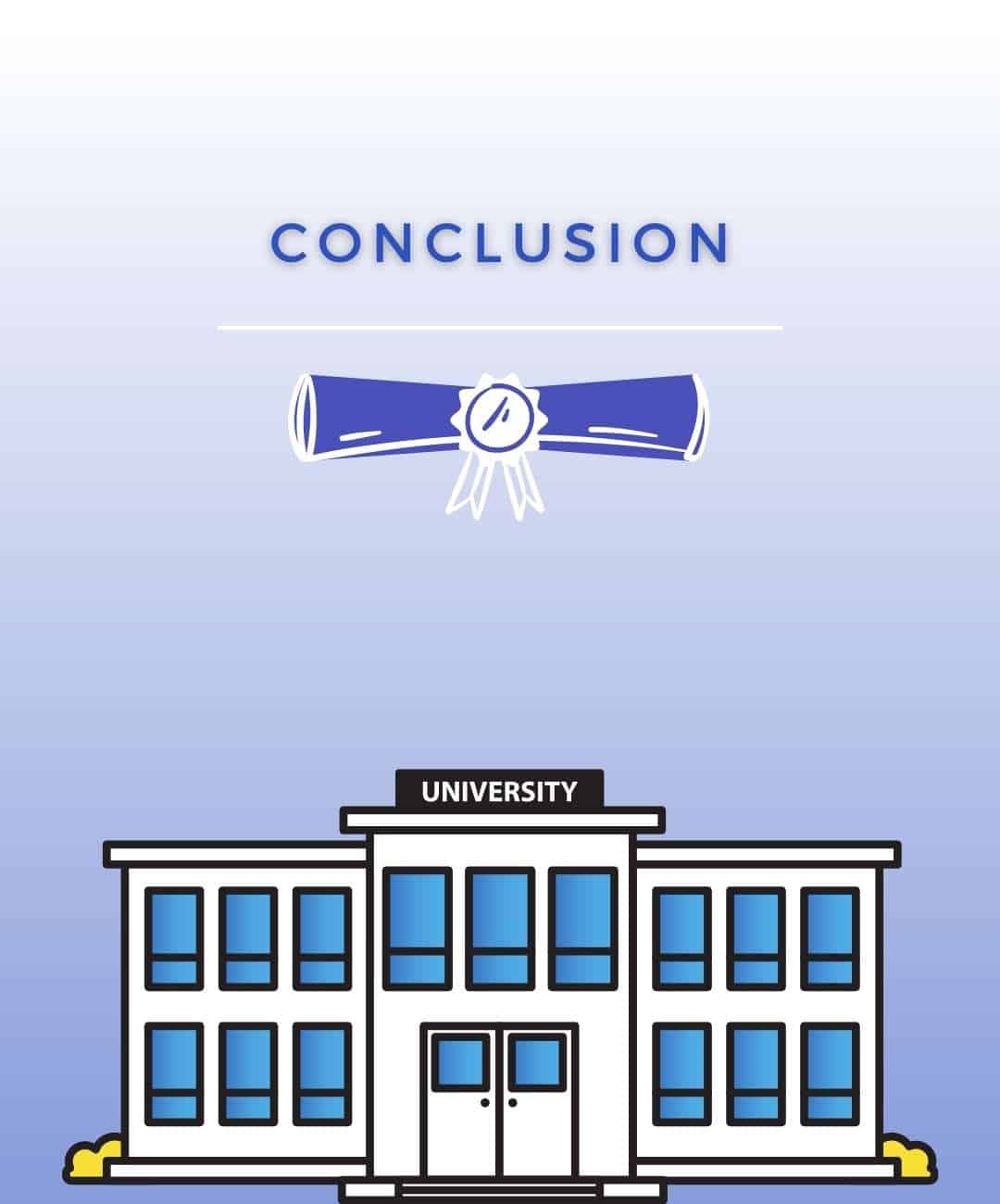 Conclusion
As you will find from the brief introduction of the universities in Russia mentioned, they all have one thing in common: how hospitable and accommodating they are to international students.
You can choose from any of the above universities to study MBBS.
However, when making your choice, make sure it is the best one for you financially. Also, take into consideration the cultural changes and traditions you will have to adapt to in these cities.
As with making the right choice for yourself, you may need to consult with various agencies that can shed more light on the subject. They will give details of what not to expect or what you should expect as regards your choice. No doubt, Russia is a great place, and its universities have top MBBS programs like you've read above.