January 22, 2019
Posted by:

MBBSDIRECT Editorial

Category:

MBBS in China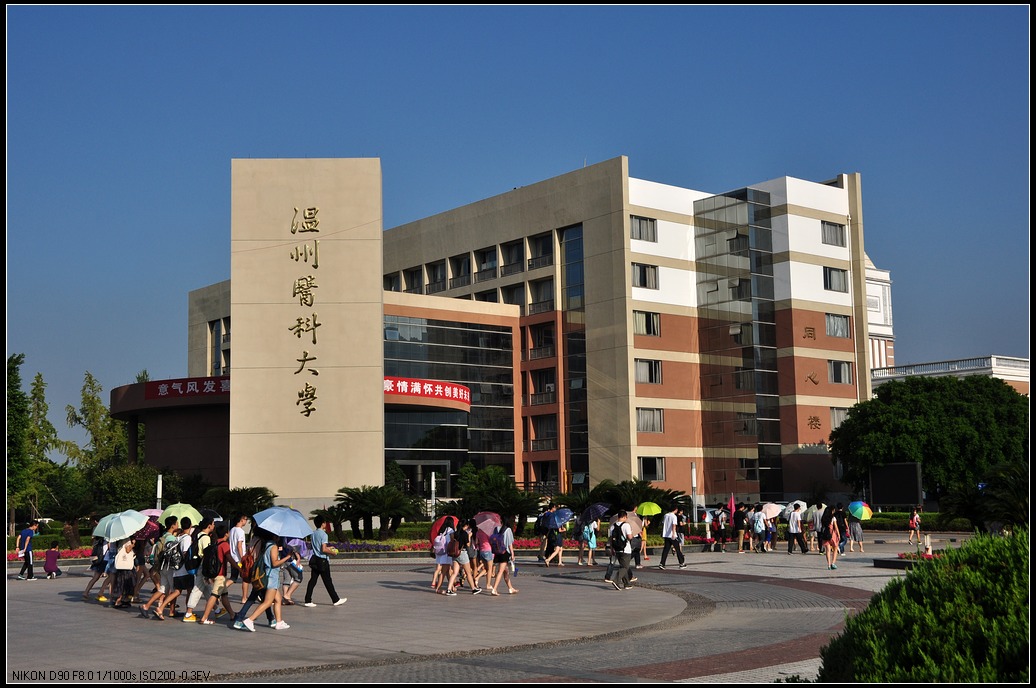 University's Quick Facts
Founded in: 1954
Address: 138 Xianlin Ave, Qixia Qu, Nanjing Shi, Jiangsu Sheng, China, 210046
Number of Students: around 20,000
Recognized by: World Health Organization and Education Department, Jiangsu Province
Academic Session Begins: September
University Campus: 2 campuses- Xianlin and Hanzhongmen
Total Area: 418,253 square meters (Xianlin Campus)
Library: 2 libraries with over 1,000,000 volumes of printed books (one of the largest libraries holding Chinese-Medicine related books)
Food: 2 canteens with the latest cooking and dining facilities (Chinese food and traditional Islamic food)
Climate: average annual temperature is +16 °C; annual average precipitation is 1106 mm
Nearest Airport: Nanjing Lukou International Airport in Nanjing, Jiangning, China
Application Deadline: 31st July
About:
The Nanjing University of Chinese Medicine is one of the earliest established universities of Traditional Chinese Medicine in China. It is a Chinese Ministry of Education Double First Class Discipline University, with Double First Class status in certain disciplines. The Nanjing University of Chinese Medicine is a university included in the national "Double First-Class University Plan" and the Jiangsu High-Level Construction University Plan, a university jointly constructed by the People's Government of Jiangsu Province and the State Administration of Traditional Chinese Medicine of the People's Republic of China.
Faculty:
The Nanjing University of Chinese Medicine comprises 33 undergraduate programs, 7 master programs, and 4 doctoral degree programs. The university has highly-skilled faculty with several renowned experts and has been a national continuing education base for Chinese medicine teachers. With its excellent faculty and promising infrastructure, the university strives to be a leading Chinese medicine university with an international reputation among the high-level universities with unique features in China.
International Collaborations:
The Nanjing University of Chinese Medicine is one of the first advanced Chinese Medicine institutions authorized by the Ministry of Education to enrol international students as well as students from Taiwan, Hong Kong and Macau. The university has established 8 overseas Chinese Medicine Centers in Oceania, Europe and America. A leading Chinese Medicine Confucius Institute was established by the Nanjing University of Chinese Medicine in collaboration with RMIT University, Australia on June 20, 2010. Presently, the university has extensive collaborations with over 90 countries while establishing a partnership with higher education institutions, government agencies and academic groups in over 30 countries worldwide.
Achievements:
The Nanjing University of Chinese Medicine has been elected among the pilot universities to conduct the national reform project of Physician Education and Training Program of Excellence and presently, it has 3 pilot projects. The university has 5 national level characteristic programs, 2 national level pilot projects for overall major reform, 6 national level courses for excellent resources sharing, 2 national level teaching groups, 1 national level talents cultivation mode innovation experimental zone, 3 national level experimental teaching demonstration centers, 1 national level university students off-campus practical education base, 33 national level planning textbooks, and 4 national level teaching achievement. The university was designated as the WHO Collaborating Center for Traditional Medicine on 5th August 1983.
Medicine Program:
Duration of course: 5 years + internship
The medium of teaching: English
Campus Facilities:
The Nanjing University of Chinese Medicine comprises dormitory facilities for international students at Xianlin campus. There are over 100 student societies on campus, such as- Student Art Troupe, Red Cross, Student Association of Scientific and Technological Culture, Photography Association, Health Preservation Society, Chinese Materia Medica Society, Association of Clinical Traditional Chinese Medicine and several others.
Fee Structure:
Tuition Fee: 180,000 Rupees/year (approx.)
Accommodation Fee: double room- 20,000 Rupees/year (approx.)
Insurance Fee: 6,000 Rupees/year (approx.)
Text Book Fee: 10,000 Rupees (approx.)
Cost of Living: 20,000 Rupees/month (approx.)
Total Fee: 220,000 Rupees/year (approx.)