January 12, 2019
Posted by:

MBBSDIRECT Editorial

Categories:

MBBS in Russia, Russian University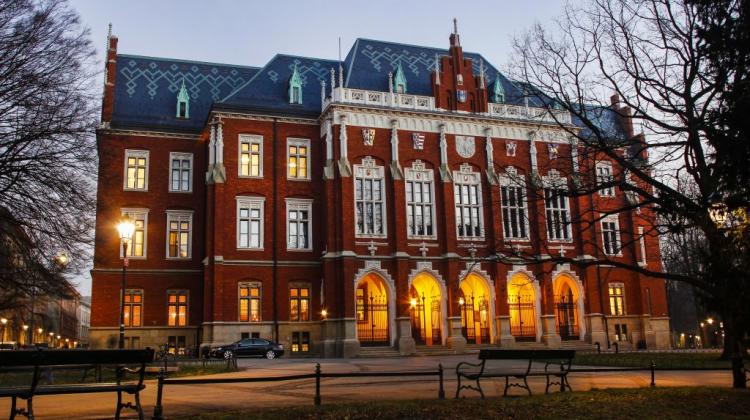 Astrakhan State Medical University, Russia
University at a Glance
| | |
| --- | --- |
| Founded in: | 1922 |
| Address: | Ulitsa Bakinskaya, 121, Astrakhan, Astrakhanskaya oblast', Russia, 414024 |
| Number of Students: | 20,000 |
| Recognized by: | Ministry of Health, Republic of Buryatia, WHO, MCI |
| Academic Year Begins: | 1st September |
| The language of Instruction: | English |
| Scholarships: | Available |
| University Campus: | 23 secondary education schools |
| Number of Departments: | 60 |
| Teaching Staff: | 560 |
| Library: | Available |
| Food: | University mess available |
| Climate: | Average Temperature in Astrakhan is +10 °C and Average Rainfall is 217 mm |
| Nearest airport: | Narimanovo Airport in Astrakhan, Southern Russia |
About:
Astrakhan State Medical University is one of the oldest medical institutions in Russia and has trained more than 23,000 physicians in a span of 90 years. The research work at the university widely focuses on the problems of mother- and- child health, oncology, gastroenterology, infectious pathology, medical ecology, and morph functional organization of the living system in normal, pathological, and individual development. Apart from participating in scientific conferences, symposia, and congresses, the university successfully publishes around 1,000 research papers on different central and regional issues.
Faculty:
The 11 faculties of Astrakhan State Medical University are:
General Medicine
Paediatrics
Pharmacy
Preventive medical
Clinical Psychology
Dentistry
Management and Higher Nursing Education
Nursing education
Foreign Students
Postgraduate Education
Preparatory
Majority of the professors at Astrakhan State Medical University are well-known in Russian and international medical society as brilliant scientists and eminent doctors. The University is actively involved in international cooperation and prioritizes training of specialists from foreign countries.
Achievements:
In 2009 and 2010, Astrakhan State Medical University was awarded a prestigious Certificate "European Quality" and a gold medal for "100 best Russian State Universities", because of the high-quality training of specialists in the sphere of medicine. In 2009, for his great achievements in health protection, the chancellor of the University, Galimzyanov Khalil Malevich was awarded the prize "The Chancellor of the year" and in 2010, with "The Scientist of the year".
International students' Education:
Astrakhan State Medical University has a different faculty and course structure for international students. The curriculum is designed carefully to suit the demands of their home nation. The primary focus of this faculty is on the curriculum, assessment, accommodation, and other amenities provided to international students. The students usually study in small groups whilst focusing on a special course on Tropical Diseases which centres on the specific need of the epidemiologic condition of their home country.
Medicine Program:
General Medicine (MBBS)
Duration of Course- 6 years
The medium of Teaching- English for International Students
School Fee- approximately 282,000 Rupees/year
Accommodation Charges- approximately 29,200 Rupees/year
Total Fees- approximately 289,000 Rupees/year
Campus and Accommodation:
The comfortable students' hostels of Astrakhan State Medical University are situated not far from educational buildings. Near the hostels, there are sports clubs, cafes, and a university library – for the convenience of the students. The modern facilities, warm climate, friendly student atmosphere, contemporary educational programs, and good educational practices, attract international students to pursue their studies at Astrakhan State Medical University.