MBBS in Poland for Indian Students 2022
Capital

Warsaw

Climate

Cold Winter, Mild Summer

No. of Indian Students

More than 2000

No. of Medical Universities

5 English Medium Universities

Top Universities for MBBS

1.      University of Lodz

2.      University of Ketowice

3.      Medical University of Silesia

Lowest Tuition Fee

·         $10000/year

Highest Rated University

·         University of Ketowice

Average Living Cost

·         Rs. 25,000/month

Application Deadlines

1st June Every Year

Eligibility

12th PCB – Above 60%, NEET Qualification

All India Students Admission Helpline

+91 9717172071
MBBS in Poland – Fee, Eligibility & Top Universities
Yearly Tuition Fee : Starts at Euro 10,000/Year
Most Popular University – University of Lodz, Poland
All India Students Helpline: +91 7303552295, +91 9717172071
Eligibility Criteria for MBBS in Poland 2022
Min 60% in PCB in 12th Class.
Min age of the candidate should be 17 Years.
Valid NEET Scorecard showing that the student has qualified for the NEET examination.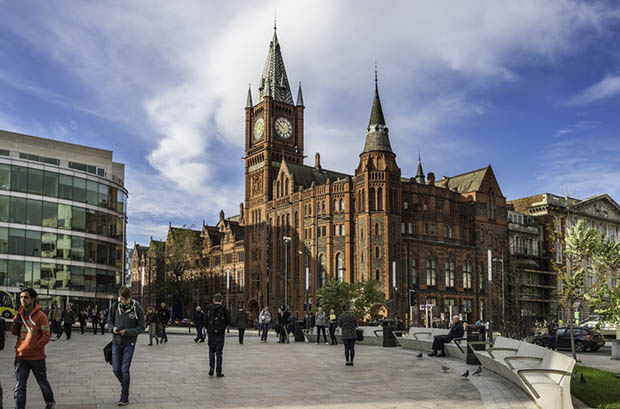 A DEFINITIVE ABROAD DESTINATION FOR STUDYING MBBS IN POLAND
Known for giving quality advanced education, Poland is among the exceptional and ultimate abroad destinations having a great history. With consideration of learning MBBS all across the nations, Poland rises as an emerging nation for Indian scholars. It is advisable for you to enrol yourself now to study MBBS in Poland because numerous advantages follow. A structured study surrounding, profoundly qualified as well as experienced staff, equipment and current supplies, incredible framework, etc., make Poland's MBBS so liked.
MBBS in Poland – An Overview
Poland is formally called the "Republic of Poland" in the European Union counted as the quickest developing economy. With stunning scenes and intriguing comfortable conditions, Poland is the best place to study abroad. Poland has a globally acclaimed framework for training being at the position of 23 in the Program for International Student Assessment, composed of OCED. What's more, Poland is a high positioned nation for human advancement.
Qualification required to study MBBS
The ages as are necessary for studying MBBS in Poland are 17 years at a minimum and a maximum of 25 years, respectively. This applies to scholars from all nations as well as India. You have a straight road to your destination.
In the higher secondary test, you must acquire a 60% score at the minimum with science as the base.
While in 10+2, you must have legitimate school training.
You should probably contemplate Physics, Chemistry, Zoology, Botany or Biology in the higher secondary.
NEET is required for every Indian scholar to be admitted to study MBBS in Poland.
Duration of MBBS in Poland
MBBS in Poland is a comprehensive undergraduate therapeutic degree of six years. The temporary position includes clinical revolutions in various offices.
The course duration is five years
Time taken is one full year preparing in the clinic or hospital-affiliated and restorative school or college
Top Colleges in Poland for MBBS Course
These are the colleges that offer MBBS courses for medical scholars globally:
Warsaw Medical Academy

University of Warmia and Mazury

Medical University of Gdansk

Nicolaus Copernicus University

University of Lodz
Poznan University of Medical Sciences
Other therapeutic colleges for Indian understudies in Poland
Restorative University of Lodz
Lublin Medical University
Nicolaus Copernicus University
Silesian Piasts Medical University of Wroclaw
Jagiellonian Medicum University, Krakow, Poland
Advantages of going for MBBS in Poland
There are various benefits while studying MBBS in Poland. These include;
Education Cost in Poland is low and reasonable.
Indian Medical Council (IMC) affirms every single medicinal college in Poland.
The language of instruction is English.
No necessity for IELTS or TOEFL to wind up.
The nature of training is keeping pace with universal norms.
All colleges offer a grant for the scholastically solid competitors paying little mind to the nation to which they belong to.
You can, without stretch, practice medication in Poland and a European nation or any nation on the planet.
TAKE YOUR MEDICAL CAREER TO THE NEXT LEVEL BY PURSUING MBBS IN POLAND'S MEDICAL COLLEGES
There are several reasons for the drastic increase in aspirants seeking to pursue MBBS in Poland. As a result, many students reside in Poland and work in top-rated hospitals. This is due to the high number of students in their countries seeking to get admission into their desired university but has few seats in their field. This issue is common among international students, mostly Indian medical students, as there are fewer opportunities for their profession in their countries. Furthermore, the high costs of medical study in most countries have also contributed to students visiting Poland for MBBS.
As a result, Poland has initiated a scheme for students who dream of becoming medical doctors at an affordable cost. This page will provide you with every detail you should bear in mind about MBBS in Poland. You need to read down to the last page!
About Poland
Poland is a premium destination for scholars seeking to run their medical studies within the district. It's the wealthiest and most influential of the nations across the earth. Historically, it has been known globally as a result of its quality educational leverage. Thus, its higher education department supports global exchanges and collaborations, which overshadows a leading outstanding role through universities in Poland. They are eager to accommodate intercontinental students from any part of the earth.
Pursuing MBBS in Poland
Any scholar running MBBS in Poland is qualified to acquire a Doctor of Medicine (MD) degree. This is similar to the Indian MBBS degree. The course does not take time. Start today, and become a graduate within 6 years. Since English is the instruction and teaching medium, scholars worldwide will communicate and learn quickly. However, to be entitled to Poland's Medical Education registration, scholars must score at least 50% at 10+2 in Chemistry, Physics, and Biology. With these all-inclusive eligibility requirements, you can acquire an MBBS certificate in Poland!
MBBS in Poland Fee Structure
The affordability of pursuing MBBS in Poland has made it a hotdog for scholars, both Indian and international students. Here is a shortlist of the fees related to pursuing an MBBS course in Poland:
Tuition Fees range from 11600 US Dollars to 14000 US dollars every year.

The hostel fee ranges from 2000 US Dollars to 3000 US dollars per year.
Eligibility for MBBS Course in Poland
Aspirants who dream of studying MBBS in Poland medical universities must meet the following requirements:
The candidate must possess a valid passport.

The candidate must be NEET_UG qualified within the admission session.

The candidate must be up to 17 years before 31st December of the Admission year.

Candidate must have completed 10+2 with Physics, Chemistry, English, and Biology, with up to 50% score from the recognized board.
Currently, Poland has become one of the emerging destinations for international students pursuing MBBS from abroad. Since Poland is one of the fastest-growing economies in Europe, the country's development has gotten global attention. This has also led to an international flow of about 46,000 within a short while from across the globe to this country providing low-cost education and further opportunities for immigration to other European countries. There are several considerable medical universities and institutions in Poland presently, for Indian medical aspirants to look forward to. There are many students who are now opting for MBBS in Poland over MBBS in India. Poland definitely gives students a wonderful opportunity to study medicine while developing cultural connections in a thriving European country.
Benefits of studying MBBS in Poland:
FMGE or MCI Screening Test coaching, including Mock tests, is provided.
Students can look forward to low-cost MBBS education in Poland.
Simple online admission process without any entrance or admission test.
High quality of education provided in English medium.
Top medical colleges in Poland are among world-ranked universities.
Indian students applying for MBBS in Poland are eligible to appear for various licensing exams, such as the MCI screening test, USMLE -1, PLAB in the UK, etc.
Getting admission to Post Graduation medical program is easier after completing MBBS in Poland in comparison to getting admission in India for Indian students.
The cost of living is extremely low in Poland as compared to any other country.
Poland offers moderate weather conditions and Indian students studying MBBS in Poland get an opportunity to interact with the local people of Poland.
Qualities of MBBS in Poland:
The first full-face transplant in the USA was done by a team of surgeons led by a Polish doctor, Maria Siemionow who graduated from Medical University in Poland.
Students can practise medicine all over the world including in the UK, India, the US, Canada, the Middle East, and many more, after completing MBBS in Poland. Also, they can run their own private practice or clinics.
The study program is entirely instructed in English and designed to meet the European Union, USMLE and MCCEE standards with their internationally accredited exams. European Credit Transfer System (ECTS) is applicable too.
Free training classes of USMLE part1 and part2 are provided for students who want to take residency options in the USA.
Indian National Science Academy has also signed an agreement with the Polish Academy of Sciences to celebrate the 25th Anniversary of Cooperation in Path mechanism, Diagnosis, and Therapy of Lymphatic Diseases.
Poland has also introduced the Blue Card for highly skilled professionals, which would allow them to work and settle in the European Union.
The student can work throughout the European Union and apply for permanent settlement in 5 years.
The student also has the option of staying back and working in Poland once MBBS in Poland is completed.
Conclusion
Poland is the best destination for any student from any part of the earth seeking to pursue an MBBS in any medical university of their choice. Here's your opportunity to take your medical career to the next level. Begin now and stand out in the medical frontier immediately after you graduate!