MBBS in Lithuania | MBBS Fee in Lithuania | Top Universities
Every year, a high number of students troop in seeking to study MBBS in Lithuania! The larger numbers of these students are recorded to be Indians. With 1000+ medical students and a few seats for them, the importance of studying MBBS in India reduces. Furthermore, the world economy's state makes it difficult for medical students, especially Indians, to afford an education at a high cost. They have to think of tuition fees and the cost of living too. Based on this regard, students pursue their MBBS in affordable institutions or drop out of colleges. This has got many countries into seeking the best way to provide quality education at an affordable cost.
Thanks to Lithuania with their emergence into the educational world with an affordable educational system. From henceforth, medical students can attain quality medical colleges at a low fee! Lithuania, with this, will not compromise the educational standard at any level. They aim at educating all classes of medical students, whether rich or less financially privileged! Now you have the chance to get a good grade and graduate with an MD degree. If you're seeking for an affordable but quality college to study medicine, tag along! This article will provide you with the necessary data for accomplishing your MBBS in Lithuania! Hurry and get started today!
Quick View
Highest Rated University – Lithuanian University of Health Sciences
6 Years Tuition Fee – US$ 66,000
University Type – Government
Accommodation Type  – University Campus & Outside
Living Cost  – Approx. ₹30,000/month
Admission Helpline – +91 7303552295 , +91 9717172071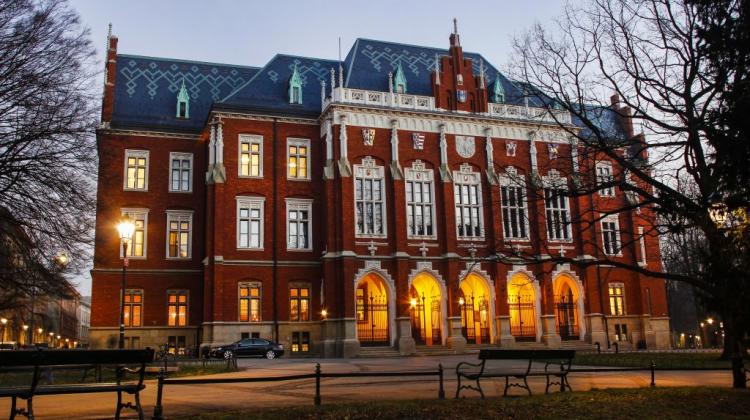 About Lithuania
Lithuania is the best destination for MBBS abroad. The public free higher education for students is considered remarkable. According to history, the MoES (Ministry of Education and Science) of the Lithuanian Republic proposes national educational strategies and objectives that are subsequently voted for by the Seimas. In 2016, 15.4% of the overall public expense or 5.4 percent of GDP was used for education. This essential factor is a vital feature for the increase of students seeking medical education in Lithuania. Furthermore, the educational sectors and colleges in Lithuania allow intercontinental exchanges and students to study MBBS.
Studying MBBS in Lithuania
Students studying MBBS here are qualified for an MD degree. The duration of this program is not long. It takes only 6 years for you to become a graduate! With English as the common medium of instruction and communication, students will learn and connect easily. However, students must score up to 60% at 10+2 to qualify for registration.
Eligibility Standards for MBBS Course in Lithuania
Students looking for admission into medical colleges of Lithuania must meet the following requirements:
The applicant must have a valid passport.
The applicant must not be below 17 years.
The applicant must score up to 60% in Chemistry, English, Physics, and Biology at class 12th.
Top Universities in Lithuania For MBBS
These are the top medical universities offering MBBS course to students from any part of the world:
Lithuanian University of Health Science Kaunas
Vilnius University
Kaunas University of Technology
Lithuania is now the most preferred place for medical students worldwide to study MBBS in any Lithuanian medical college. Here's your chance to magnify your career to a higher level. Start now and balance in your medical profession after graduation!