January 3, 2019
Posted by:

MBBSDIRECT Editorial

Category:

MBBS in Russia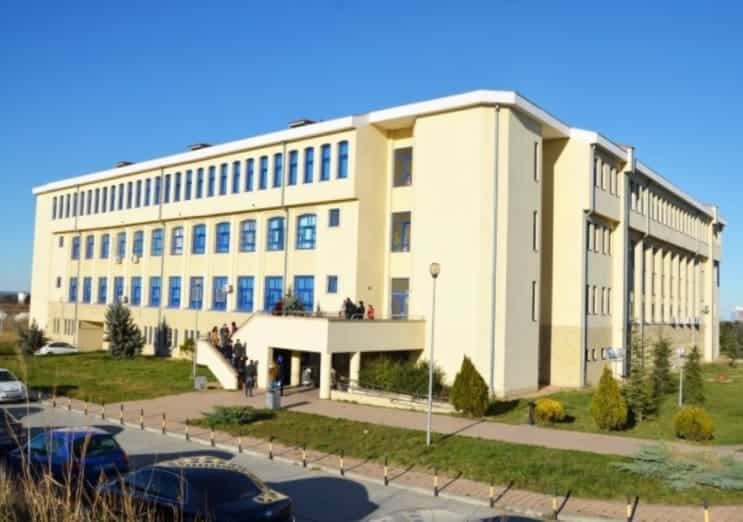 Chita State Medical Academy, Russia
Chita State Medical Academy is one of the largest training centres in Eastern Siberia, the Far East, and Trans-Baikal. A modern institution of higher education, the university gives special attention to the development of information and innovative technologies. Presently, Chita State Medical Academy extensively and effectively uses computer-aided and latest technologies for training students. The academy has prioritized research work and educates more than 2,500 students in different directions in accordance with the State Educational Standard. Chita State Medical Academy is proud to be the biggest educational research and methodology centre, diagnostic and treatment centre of Eastern Siberia, Trans Baikal, and the Far East.
University at a Glance
| | |
| --- | --- |
| Established on | 23 July, 1953 |
| Address | Gor'kogo, 39А, Chita, Zabaykalsky Krai, Russia, 672090 |
| Medium of Study | Russian |
| Acknowledged by | Medical Council of India, Ministry of Education and Science of the Russian Federation |
| Tuition Fee | Rs. 2,00,000/year |
| Number of Students | 2,479 (including international students) |
| Academic Staff | 292 (Doctor of Science- 35, PhD- 157) |
| Departments | 51 |
| Faculties | 5 |
| Library | Available |
| Enrolment | Before 31st July 2018 |
| Weather | Annual Temperature is +15.5 °C; Average Rainfall is 1,638 mm |
| Nearest Airport | Kadala International Airport in Chita, Russia |
| Food | University mess available |
| Admission Procedure | Entrance Examinations (From the 16th till the 30th of July) |
Achievements:
The development of Chita State Medical Academy has been widely appreciated and the academy is considered one of the best educational institutions among higher educational establishments of the Russian Federation. Earlier, Chita State Medical Academy comprised of lecturers of the Perm Dentist Institute evacuated to Chita during World War II. Following the collapse of the Soviet Union, the Chita State Institute of Medicine was reformed in 1995 when it was granted the new status and then it was re-named as Chita State Academy of Medicine.
Faculty:
Chita State Medical Academy consists of 5 faculties, which are:
General Medicine
Dentistry/Stomatology
Paediatrics
Higher Nursing Education
Training and Internship
The teaching staff of Chita State Medical Academy includes 292 teachers comprising 35 professors and doctors of sciences, 157 associate professors and candidates of sciences, 6 full members and corresponding members of the Russian and foreign academies. In a time frame of 50 years, the academy has successfully trained around 20,000 doctors, representing 90% of the doctors of the Chita region and 75% of doctors of the Republic of Buryatia.
Medicine Program:
General Medicine (MBBS)
Duration of the Course: 6 year 
Tuition fees:
| | |
| --- | --- |
| 1st Year | $6000 (Rs. 4.10 Lakh) |
| 2nd – 6th Year | 5 X $3200 = $16000 (Rs. 10.72 Lakh) |
| Total Fee for 6 Years | $22000 (Rs. 14.74 Lakh) |
Campus Facilities: 
Research Library
Gym
Stadium
Summer Camp
Canteen
Accommodation:
Chita State Medical Academy offers the students comfortable hostels with different types of fully stocked rooms. There are separate living arrangements for boys and girls on different floors. Students can choose between triple and twin rooms. Shared bathroom and kitchen facilities are offered by the hostels for the students.