January 11, 2019
Posted by:

MBBSDIRECT Editorial

Category:

MBBS in China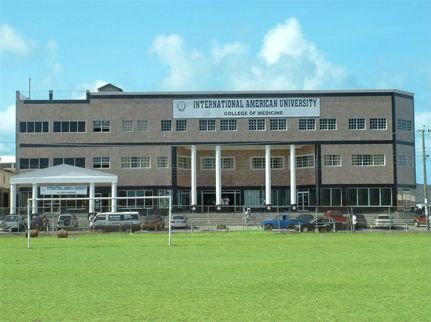 Hebei Medical University, China
Hebei Medical University is one of the oldest and AAA-graded medical schools in China. The university, in past hundred years, has become a comprehensive medical university composed of western medicine, dentistry, anesthesiology, preventive medicine, medical imaging, advanced nursing science, pharmacology, pharmaceutics, and other subjects.
University at glance
Founded in: 1894
Address: 361 Zhongshan E Rd, Changan Qu, Shijiazhuang Shi, Hebei Sheng, China, 50017
Number of Students: 25,600
Academic Year Begins: September
Recognized by: WHO, UNESCO, CSC, CMC, MCI, NMC, BMC, PMDC
The language of Instruction: English
Educational Programs: 14 colleges and 15 specialities
Number of Academic Staff: over 7,100
Scholarships: Available
University Campus: the Main Campus, the East Campus and the West Campus
Food: There are various canteens for international students in the university premises, where a wide variety of delicious food (including Indian) is served at nominal rates
Library: A good stock of textbooks and reference materials for medical sciences along with excellent study atmosphere
Climate: January averages −2.3°C while July averages +26.8°C
Nearest airport: Shijiazhuang Zhengding International Airport in Shijiazhuang, China
Admission Procedure: Direct
Application Deadline: 31st July
 Faculty:
Hebei Medical University has quite experienced professors who have earlier taught in renowned medical colleges in other countries. They share their experiences to educate the art of medicine to students from different parts of the world. The university enjoys 1 key national discipline, 9 key provincial disciplines, 6 provincial key labs and 1 key lab, and 8 provincial research institutes. The university has 250 funded research programs each year and has 6 affiliated hospitals with around 4,566 in-patient beds. 4 hospitals have been granted the status of "first-class hospitals in the third category". The university also has 60 teaching hospitals and practice bases providing students with sites of clinical teaching, specialist teaching, and practice.
Medicine Program:
Bachelor of Medicine and Bachelor of Surgery (MBBS)
Duration of course: 6 years + 1-year internship (can be done in their respective country)
The form of Studies: full-time
International Cooperation:
Hebei Medical University has become a major institution of cultural and economic exchanges worldwide by having cooperation with around 10 medical colleges and research institutes of Japan, South Korea, America, and France successively. Over 400 experts and professors have been sent abroad to give lectures or attend international academic conferences.
Accommodation:
Hebei Medical University has a high standard accommodation facility with each room having a balcony, bathroom, cable TV, electricity, fast Internet access, telephone, washing machine, air-conditioner, shower machine, water dispenser, hot/cold water shower, bed, bedding, desks, closets, and chairs. There are separate hostels for boys and girls with high-security arrangements. Within the university premises, the students can access the computer centre, gymnasium, 24-hours ATM banking facility, post office, supermarket, and many other facilities.
Fee Structure (approx.):
Tuition Fee: 315,000 Rupees/year
Hostel Fee:
Triple sharing room: 37,800 Rupees/year
Double sharing room: 52,500 Rupees/year
Residence Permit: 8,400 Rupees/year
Medical Insurance: 6,300 Rupees/year
University Registration: 8,400 Rupees
Physical Check-up: 3,900 Rupees
Hostel Caution Deposit: 8,400 Rupees
Book Fee: 10,500 Rupees