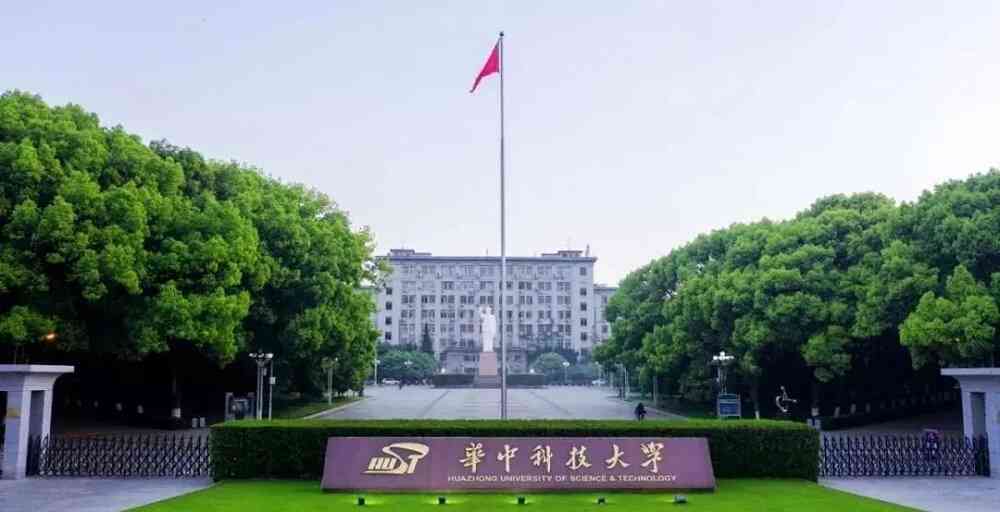 Huazhong University of Science and Technology is a public research university located in Hubei province China. It is a renowned university in China. As such it has a direct affiliation to the Ministry of Education in the region. China has 5 national laboratories. Of the 5, the university manages one. This is the Wuhan National Laboratories for Optoelectronics. The school was officially opened in October 19th 1953. However, it was founded in 1952.
University at a Glance
Established: 1953
University Type: Public
Number of International Students: 4100 
Hostel Type: University Hostel 
Climate: Cold and dry winter/ Warm and rainy summer
Yearly Tuition Fee: 30,000 CNY
Eligibility: Qualify for TOEFL/GRE/ IELTS + Senior high school graduate
ECFMG Approval:  Not Approved 
Last Date to Apply: September 
Chat with University Expert: Chat Now
Admission Procedure: Direct (No Entrance Examination)
University Introduction

:
Huazhong University of Science and Technology is located in China. It was established in 1952 and later opened officially in 1953. Electrical engineering, power engineering electricity and mechanical engineering were the basis of the programs offered in HUST. These ideas were borrowed from Wuhan University, South China Institute of Technology, Hunan University and Guangxi university. 
In the beginning, classes organized by HUST were held in the same academic institutions. There were 2639 students and 314 members of staff at the time. The university made major strides since its establishment. HUST created a department of economics, literature and journalism and education. It was the first technical university to ever do so. 
The university is located in a green area. 72% of its surrounding is vegetation. It has been termed the "Forest University". The school has an adequate supply of books and journals in its library. These resources are beneficial when students are working on their assignments or carrying out research. The libraries are four in number; the old library, the Shaw library, the architecture library and the medical library. The old library is the one that offers classrooms for audio-video teaching programs. It also holds study group programs.
Eligibility to study MBBS in China at Huazhong University of Science and Technology
In China, MBBS is popularly known as General Medicine. Therefore, students seeking to study General Medicine at Huazhong University of Science and Technology must qualify for admission. The qualifications for studying General Medicine in this Institution include:
1) NEET Qualification is mandatory.
2) 50% in Physics, Biology, and Chemistry.
3) Applicant must be up to 17 years old as of December 31
4) Medical Fitness certificate
5) The student must have no criminal report.
Medicine Program:
Bachelor of Medicine and Bachelor of Surgery (MBBS)
Duration of course: 5 years + 1-year internship (can be done in their respective country)
The form of Studies: Full-time
Facilities at Join Huazhong University of Science and Technology

24/7/365 accessibility of Internet network
Binding books and photocopy amenities
Sports arena and playground
Comfy library amenities
Transportation and Medical Amenities
100% Tight Security
Canteen provisions
Advanced labs
Affiliated medical centers
Recreational area
Why Should I Study at Huazhong University of Science and Technology?
i) The school has 4 libraries with more than 5 million volumes inside.
ii) The graduates are 95% likely to be employed
iii) The university has released 40 journals and publications
iv) The school alumni have grown to be influential people in society
v) The school supports research and innovation by the students. Annual competitions are held and the students take up good positions.
vi) The school has formed partnerships with international institutions. The students get to reap the benefits of such partnerships.
vii) The campus is one of the top institutions in China.
viii) The school has more than 3000 teachers who work full time. The teachers are highly competent and have worked for several years in their respective industries.
ix) The school offers undergraduate programs, graduate programs, and postgraduate programs.
Top Universities | FEE Structure
Top Universities | FEE Structure
Top Universities | FEE Structure
Subscribe us for regular updates on MBBS Abroad
20k Subscribers | QnA sessions | NMC Updates