January 16, 2019
Posted by:

MBBSDIRECT Editorial

Category:

MBBS in China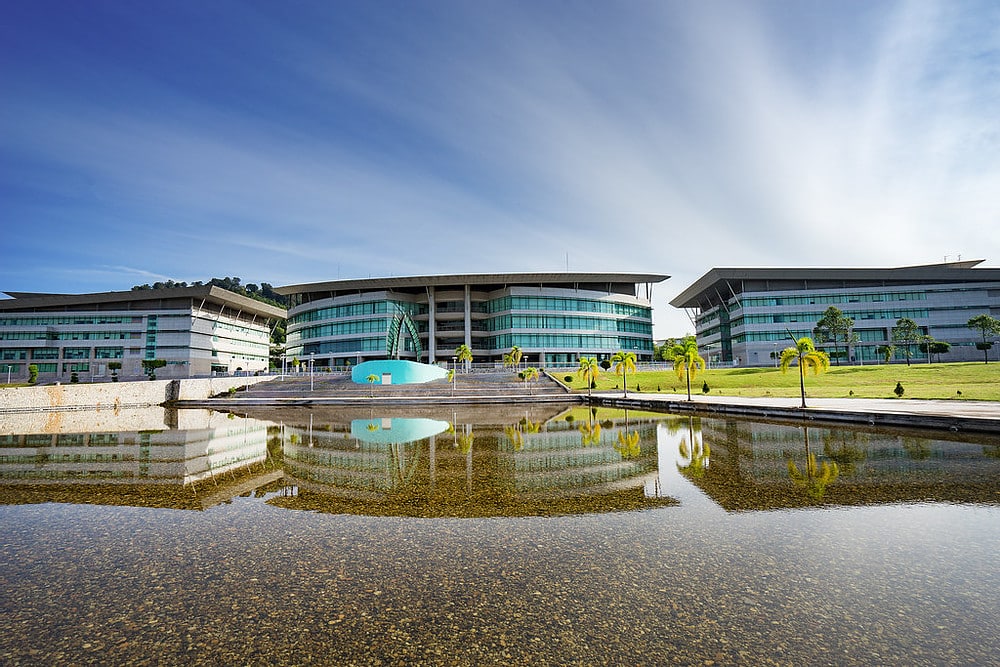 University's Quick Facts
Founded in: 1956
Address: No.1 Yixueyuan Road, Yuzhong District, Chongqing 400016, P. R. China
Number of Students: 25,857 (over 1,000 international students)
Academic Staff: 4,824
Academic Session Begins: September
Medium of Teaching: English
Recognized by: WHO, MCI, PMDC, USMLE, HPCSA, SCHS
Scholarships: Available
Total Area: 2.79 million square meters
University Campus: 2 campuses
Library: a collection of 1.32 million books
Food: several dining halls on the campus providing kinds of delicious food for international students
Weather: annual average temperature is 18 °C; annual average precipitation is 1,250 mm
Nearest Airport: Chongqing Jiangbei International Airport in Yubei, China
About:
Chongqing Medical University is a state key university under the administration of the Chongqing Municipal Government with an integrated educational system of graduation, masters, doctoral, and postdoctoral programs in medicine as well as other health-related fields. Presently, the university has become a major public medical university that is jointly administrated and supported by the Ministry of Education of China, the Ministry of Health of China, and Chongqing Municipal Government. In 2013, Chongqing Medical University ranked 6th among all medical universities in China. In graduate education and discipline competitiveness, the university ranked 12th among all Chinese universities offering medical disciplines.
Faculty:
Chongqing Medical University's faculty members include over 300 professors and over 800 associate professors. There are 188 PhD supervisors. Many of them have been selected into some national programs, such as Project for Millions of Talented People of New Century, Cheung Kong Scholar and Innovative Team Program, Project for New Century Excellent Talents in Universities, and Project for Trans-century Talents etc. The university also has 3 state key laboratories of Ministry of Education, 1 state key laboratory of Chongqing and Ministry of Science and Technology, 1 national engineering research centre, 18 municipal key laboratories, 11 research institutes, 6 research centres, and 22 research laboratories.
Achievements:
Chongqing Medical University has accomplished several large-scale research projects including some state-level projects supported by the National Key Technology Research and Development Program in the 6th to 9th Five-year Plan for National Economic and Social Development, Key Program of National Natural Science Foundation, National Basic Research Program, and the National Hi-Tech Research and Development Program. The High-intensity Focused Ultrasonic Therapy System, which was initiated by Chongqing Medical University, is the first large-scale medical equipment system and has been exported to about 10 foreign countries. The university has twice won the National Prize for Progress in Science and Technology, once won the National Award for Technological Invention and won over 80 municipal awards.
Medicine Program:
Bachelor of Medicine and Bachelor of Surgery (MBBS)
Duration of Course: 5 years + 1-year internship
Campus and Accommodation:
The main campus of Chongqing Medical University is located in Yuzhong District and has nearby restaurants, hospitals, shops, post offices, banks, launderettes, swimming pools, and gyms. Buses and monorails facilities are also available close to the university. The Jinyun campus is located in Shapingba District, with a peaceful and beautiful landscape. Both campuses have an apartment for international students with comfortable accommodation. Single room and double room are available for international students. For the double room, the roommate could be assigned by the University or chosen by the international student after reaching the university. Separate floor accommodations are provided for male and female. The hostel building equips with private bathroom with 24-hours hot water supply, necessary furniture, Internet access, and air-conditioner.
Fee Structure:
Tuition Fee: 200,000 Rupees/year (approx.)
Accommodation Fee: Double room- 38,400 Rupees/year (approx.); Single room- 76,800 Rupees/year (approx.)
Insurance Fee: 4,800 Rupees/year (approx.)
Damage Deposit: 4,000 Rupees (approx.)
Cost of Living: 8,000 Rupees/month (approx.)
Total Cost: 310,400-389,200 Rupees/year (approx.)