MBBS in Sichuan University, China
Sichuan University is one of the top 5 medical institutions in the country for more than half a century and is a part of Project 985 and Project 211. The university is a top-notch, comprehensive university which is directly under the Ministry of Education, China. Sichuan's lineage is unparalleled among all China medical university as its formation witnessed the incorporation of 3 key universities, namely, the former Sichuan University, the Chengdu University of Science and Technology, and the West China University of Medical Sciences. With over 100 years of development to its credit, the university has laid a sound foundation and has acquired a high reputation for academic research and learning.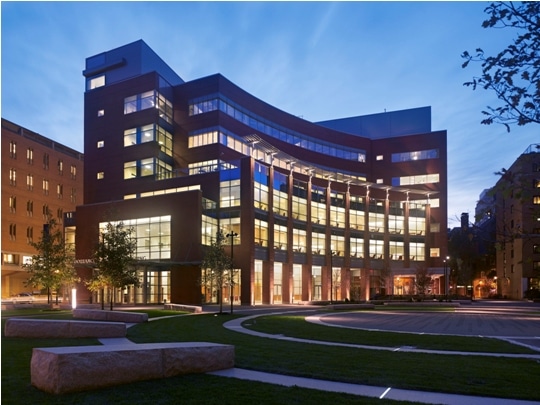 University at a Glance:
Established in: 1896
Address: Yihuan Road, Chengdu, China, 610065
Medium of Study: English
Acknowledged by: MCI, WHO, PMDC, USMLE, HPCSA, SCHS
Scholarships: Available
Number of Students: 60,000 (over 1,024 international students)
The total faculty strength of Sichuan University is around 12,000, of which over 900 are professors. The university's skilled faculty includes 5 academicians of the Academia Sinica and the Academy of Engineering of China, 10 members of the State Council Academic Degree Committee, and 422 tutors pursuing doctorate degrees in various disciplines. The University is consistent in its reforms and development while retaining its tradition of veracity and creativity for continuing its status quo as a premier Chinese University with a remarkable reputation worldwide.
Medicine Program:
Bachelor of Medicine and Bachelor of Surgery (MBBS)
Duration of Course: 5 years + 1-year internship
University at a Glance
Academic Staff: 12,000
Total Area: 417 hectares
Library: Asia's biggest Digital library facility; 48 lakhs reference books of which 7 lakhs are strictly medical; has 3 branches including Liberal arts and Science, Engineering, and Medical
Academic Session begins: September
Climate: average annual temperature is 16 °C; average annual precipitation is 200mm
Nearest Airport: Chengdu Shuangliu International Airport in Sichuan, China
Food: Overseas Students' Dining Halls on campus; annual food cost is around 54,000 Rupees
International Cooperation:
Sichuan University has maintained cordial ties with over 100 universities and research institutes worldwide. The university's Exchange Programme partners span over 43 countries and include reputed institutions, such as American Harvard University, Princeton University, Yale University, Washington University, London University, the University of Toronto, and many more. Over the decade, more than 75,000 people have visited Sichuan University including the American president Mr. George Bush and several other prominent dignitaries.
Accommodation:
The Overseas Students' Apartment Building at Sichuan University has a housing capacity of about 300 students. Each room is equipped with a television, furniture, washroom, telephone, and air-conditioner. The university provides separate hostel facilities for boys and girls. The Sichuan University campus also offers students several facilities that include a university hospital, post office, small shops, retail outlets, banking offices, and telecommunication stations. The university is located in downtown Chengdu, with easy access to the Shuangliu International Airport, the railway station as well as all corners of the city.
Internship:
After completing course-work, medical students of Sichuan University can choose to do their internship in China or any other country. The university avails internship in The First University Hospital which is also known as Huaxi Hospital. If a student wants to do the internship in another country, the university does a qualification evaluation of the hospital which student chooses. Also, students must take the final examination on Theory Test and Clinical Evaluation in Sichuan University.