Jiangsu University, China
Jiangsu University is a key comprehensive university under Jiangsu Province, whose history can be traced back to the Sanjiang Normal College in 1902. The university has acquired 'B+' grade and has several advantages over other universities within the country. There are 24 colleges, 83 undergraduate programs in the university involving 9 disciplines- Engineering, Science, Medicine, Art, Economics, Law, Management, Pedagogy and History.
The Medical faculty of Jiangsu University comprises a research centre, a teaching experimental Centre and 8 departments. The 9 affiliated hospitals undertaking clinical teaching and internship are spread in Jiangsu Province, Shanghai and other cities. The brilliant teaching staff of the School of Clinical Medicine include over 300 professors and associate professors, 6 PhD supervisors, 128 master's supervisors, along with remarkable clinical teaching facilities in the affiliated teaching institutions and hospitals.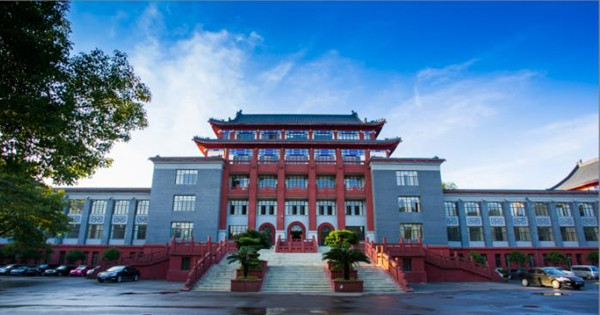 University At a Glance:
Address: 301 Xuefu Rd, Jingkou Qu, Zhenjiang Shi, Jiangsu Sheng, China
Number of Students: 35,000 (1,500 international students)
Academic Session Begins: September
Recognized by: WHO, MCI, PMDC, USMLE, HPCSA, SCHS
The language of Instruction: English
Scholarships: Available
Food: 8 general cafeterias and 2 Muslim cafeterias on campus
Achievements:
Within the past 5 years, the faculty of Jiangsu University has conducted over 50 research projects at the national, ministry, and provincial levels. Also, the university has published over 10 academic works and quality textbooks, along with over 50 academic papers published in SCI. Jiangsu University has succeeded to implement research and academic exchanges with the University of Montreal, Canada, the medical school of the University of Hong Kong, and other institutions. Currently, the employment rates of the graduated students have reached above 97% attracting global appreciation.
Accommodation and Campus Life:
The dormitory at Jiangsu University includes all the necessary facilities such as furniture, telephone, air conditioning, internet, hot water, toilet, kitchen, public utilities, washing machines, and staff for cleaning public areas. International Culture Day is popular among international students of the university in which around 1,200 foreign students from more than 80 countries participate. This event gives students an opportunity to interact and learn from different cultures along with sharing their own cultures. The university's sports meet is a multi-event competition from track and field to most ball sports. The teams lead in sports like football, basketball, volleyball, badminton, and track sports.
Medicine Program:
Duration: 5 years + 1-year internship
Internship:
The internship at Jiangsu University has a duration of 1 year. Students can complete their internship in China or in any other country. The university helps the students to arrange their internship in the 9 affiliated hospitals, including, Jiangsu University Affiliated Hospital and Zhenjiang First People's Hospital. Students can live in the school dormitory or rent a house near the hospitals, while an agreement is necessary between the student and university.
The Jiangsu University Affiliated Hospital is the largest and advanced comprehensive hospital in Zhenjiang with 1,000 beds for patients. The Zhenjiang First People's Hospital is a multi-functional hospital of first-class with 1,000 beds and 1.3 million outpatients per year.