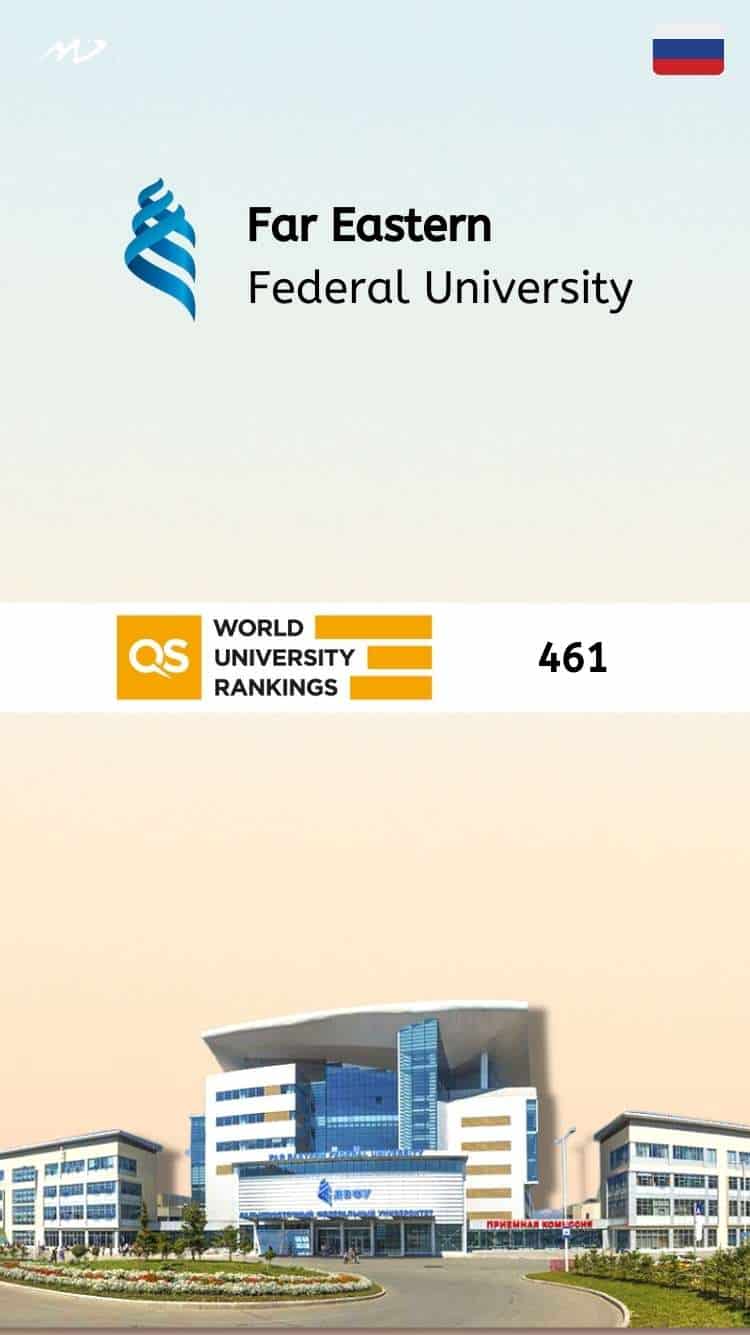 Far Eastern Federal University, Russia
Far Eastern Federal University, Russia offers an elite General Medicine course to every nationality of the globe, unlike other medical institutions. The duration of this course at Far Eastern Federal University is within some years, and they accent more on realistic education apart from theoretical education. Any student that wants to study at a very affordable rate in Russia must consider this university. As you read down this write-up, you will be convinced to start your medical career with your MBBS certificate in Russia!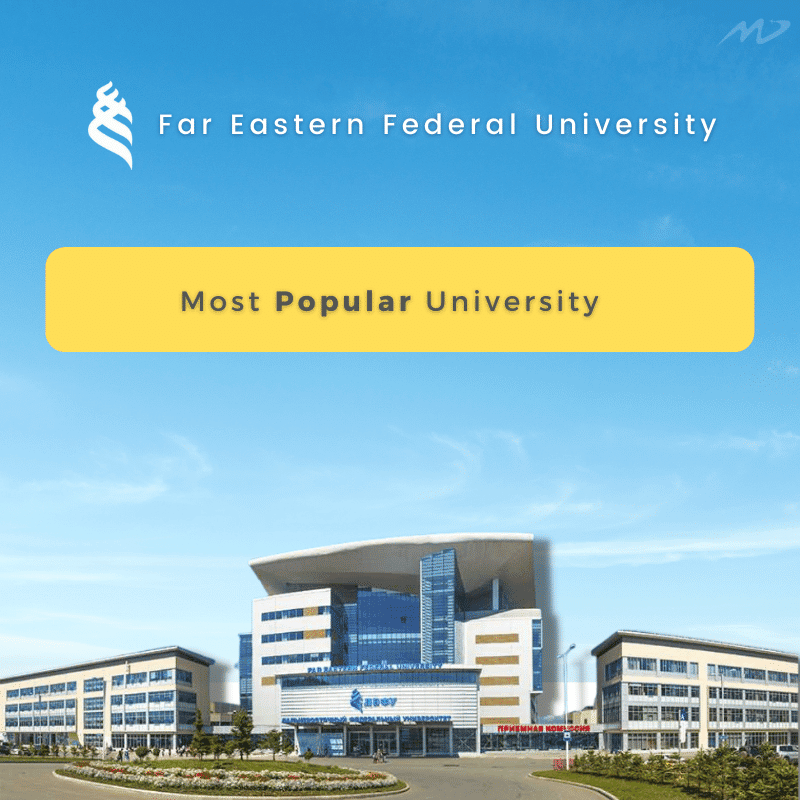 Facilities Offered When Studying MBBS in Far Eastern Federal University, Russia
24/7/365 accessibility of Internet network
Binding books and photocopy amenities
Sports arena and playground
Comfy library amenities
Transportation and Medical Amenities
100% Tight Security
Canteen provisions
Advanced labs
Affiliated medical centers
Recreational area
Overview of Far Eastern Federal University
This is a Russian university based within Vladivostok, Primorsky, Krai, in Russia. It originated in the year 1899 and has been running till 2020. Far Eastern Federal University provides modern and updated equipment of medical tools. This institution offers up to 100 undergraduate courses as well as 120 postgraduate courses. Over 23,000 scholars studied in this Russian university; why; because of cost-effectiveness.
Far Eastern Federal University, Russia holds out not less than 2000+ staff members, international faculties, associate professors, as well as professors. This university gives its students the entire medical education they ought to get in both English Language and Russian. This Russian university is recognized and accredited by the World Health Organization i.e., WHO and MSHE of the Russian Federation. Additionally, it is approved by the Medical Council of India, i.e., MCI. This institution offers a large assortment of opportunities to the scholars enrolled in the university.
Fees Entailed for Studying General Medicine in Russia
Far Eastern Federal University fees for MBBS ranges from 15,000 US Dollars to 20,000 US Dollars. This is because the duration of this course is 6 years. These fees cover all other expenses you would have incurred while studying. This includes your accommodation and the costs of living. With these, Far Eastern Federal University is a hot cake for Indian students and scholars across the globe.
Tuition Fee – Rs. 3,21,000
Accommodation Cost – Rs. 30,000
Visa Extension – Rs. 8,000
Medical Insurance Fee – Rs. 14,000
Indian Food at Mess – Rs. 90,000
Sub total – Rs. 4,63,000
MBBS in Russia at Far Eastern Federal University
In Russia, MBBS is popularly known as General Medicine. Therefore, students seeking to study General Medicine at Far Eastern Federal University must qualify for admission. The qualifications for studying General Medicine in this Institution include:
The student must appear in the National Eligibility Entrance Test (NEET) Medical assessment.
The aspirant must score up to 50% in Physics, Biology, and Chemistry.
Applicant must be up to 17 years old as per December 31 of that academic year.
The student must submit a medical certificate and health insurance documents.
The student must have no criminal report.
Conclusion
Any student either from Indian or other nations can pursue their medical studies if they want to become a doctor or they want to work for private organizations without a doubt. Starting now would be the best choice you'd ever make!