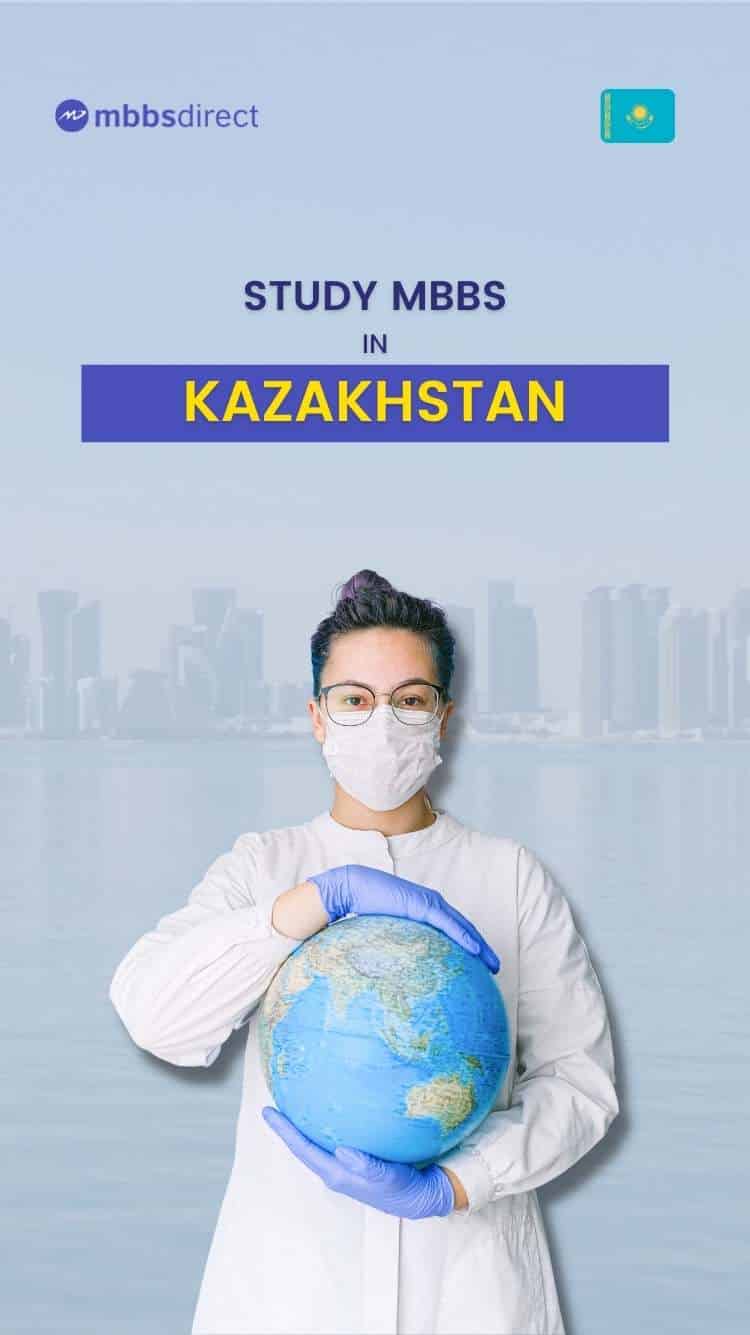 MBBS in Kazakhstan Fee, Eligibility and Admission Process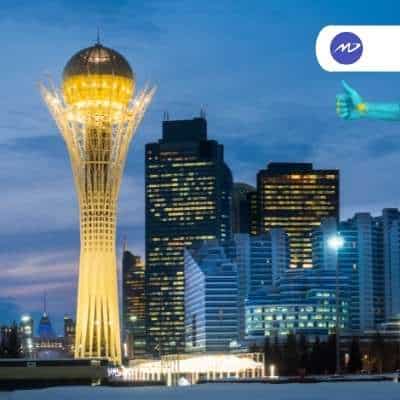 MBBS in Kazakhstan Fee
| University Name | 5 Years Expense |
| --- | --- |
| Kazakh National Medical University | ₹19.92 Lakh |
| Al-Farabi Kazakh National University | ₹18.76 Lakh |
| South Kazakh Medical Academy | ₹16.04 Lakh |
| Semey Medical University | ₹17.80 Lakh |
| Astana Medical University | ₹18.23 Lakh |
MBBS in Kazakhstan Eligibility Criteria
Min 50% in PCB in 12th Class

Min age should be 17 years on 31st December 2020.

Valid NEET Scorecard showing that the student has qualified for the NEET examination
Top Universities in Kazakhstan for MBBS Program
These are the universities offering MBBS programs for students all over the world:
Kazakh National Medical University

Al Farabi Kazakh National University

Astana Medical University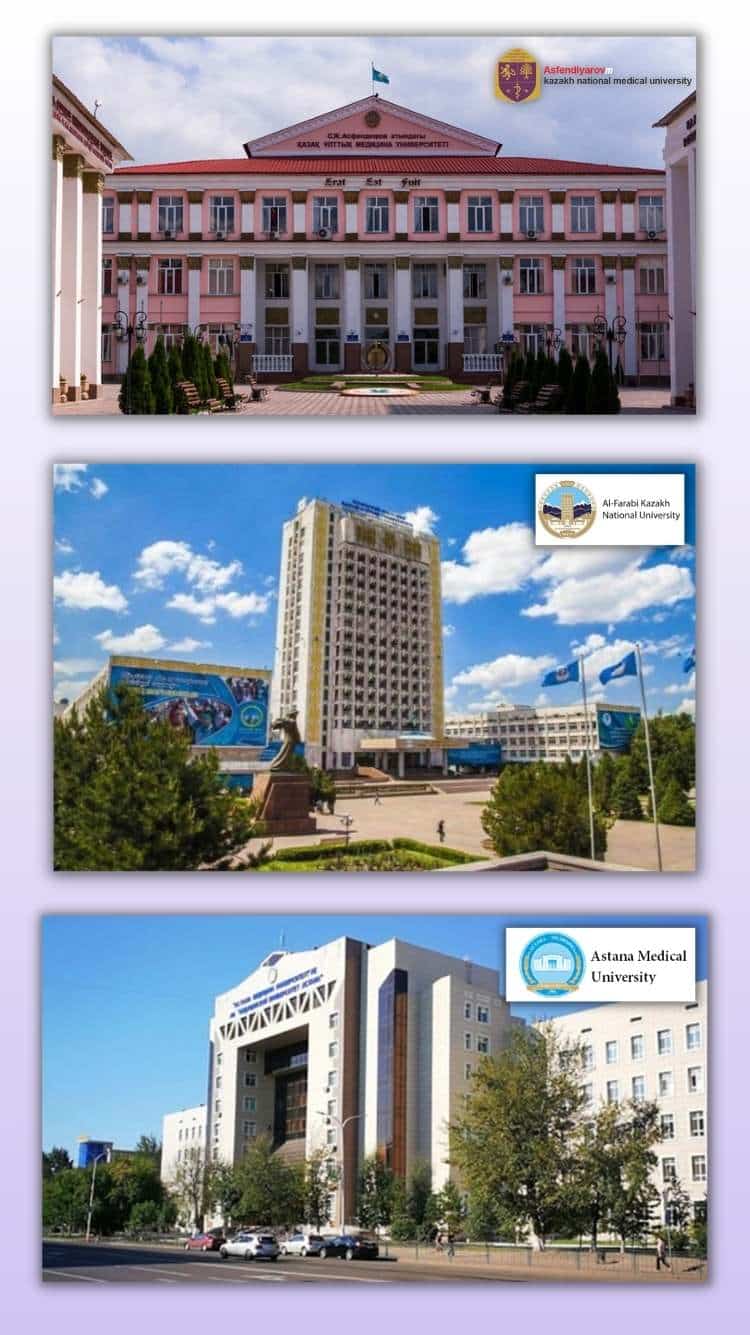 MBBS in Kazakhstan – Is it worth considering?
The majority of students that want to study MBBS and gain an elite certificate at the lowest rates with sustained quality have increased. Many students wish to go for medical studies and acquire massive benefits in many nations across the earth. But alas, the wishes of those aspirants never came true because of several reasons and issues. Some of these issues are the high cost of tuition fees and the costs of living. Although some students can afford it, many are having difficulties in paying such fees. Indian scholars especially tackle such issues either they don't sit in their preferred medical institutions or a financial setback.
For all these issues, Kazakhstan has implemented a program for those students with the less financial privilege to study MBBS. This write-up will give you all the information you ought to get about studying MBBS in Kazakhstan.
About Kazakhstan
Kazakhstan is a developing destination for students aspiring and pursuing medical studies within the region. It is the wealthiest and most significant of the nations with 'Stans' as its nickname. According to history, it has been a culturally diverse nation; as of the 2009 census, about 63% of individuals were residing native Kazakhs. This global factor is also a significant feature of the nation's higher education segment, where international exchanges and collaborations are taking over a growing prominent role, via colleges in Kazakhstan, desperate to welcome intercontinental academics and students from all over the globe.
Studying MBBS in Kazakhstan
Any student studying MBBS in this destination is entitled to get an MD degree, which is equivalent to Indian MBBS. The program does not take long. Start now, and you're a graduate in 5 years. Students across the world will learn and communicate easily because English is the teaching and communication medium. However, to qualify for MBBS registration in Kazakhstan, students must have a 50% score in Physics, Chemistry, and Biology at 10+2. With this entire eligibility criterion, you can get an MBBS certificate in Kazakhstan!
Affordable Costs of Studying MBBS in Kazakhstan
The affordability of studying MBBS in Kazakhstan has made it a hot cake for students, both Indian and abroad. Here is a list of the fees associated with running an MBBS program in Kazakhstan:
Tuition Fees ranges from 3600 US Dollars to 5700 US Dollar for each year.
The hostel fee is 600 US dollars for a year.
Eligibility for MBBS Program in Kazakhstan
Candidates who need admission to medical universities of Kazakhstan must qualify the following:
The student must have a working passport.
Aspirants ought to be NEET_UG certified within the admission year.
The aspirant must be 17 years before the 31st December of the Admission session.
The candidate ought to have finished 10+2 with Biology, Chemistry, Physics, and English, scoring not less than 50% from the approved board.
Conclusion
Kazakhstan makes an excellent destination for a student from across the world to study MBBS in any of their desired medical university. Here's your chance to maximize your success in your medical career. Start now and expand your coast immediately after graduation!