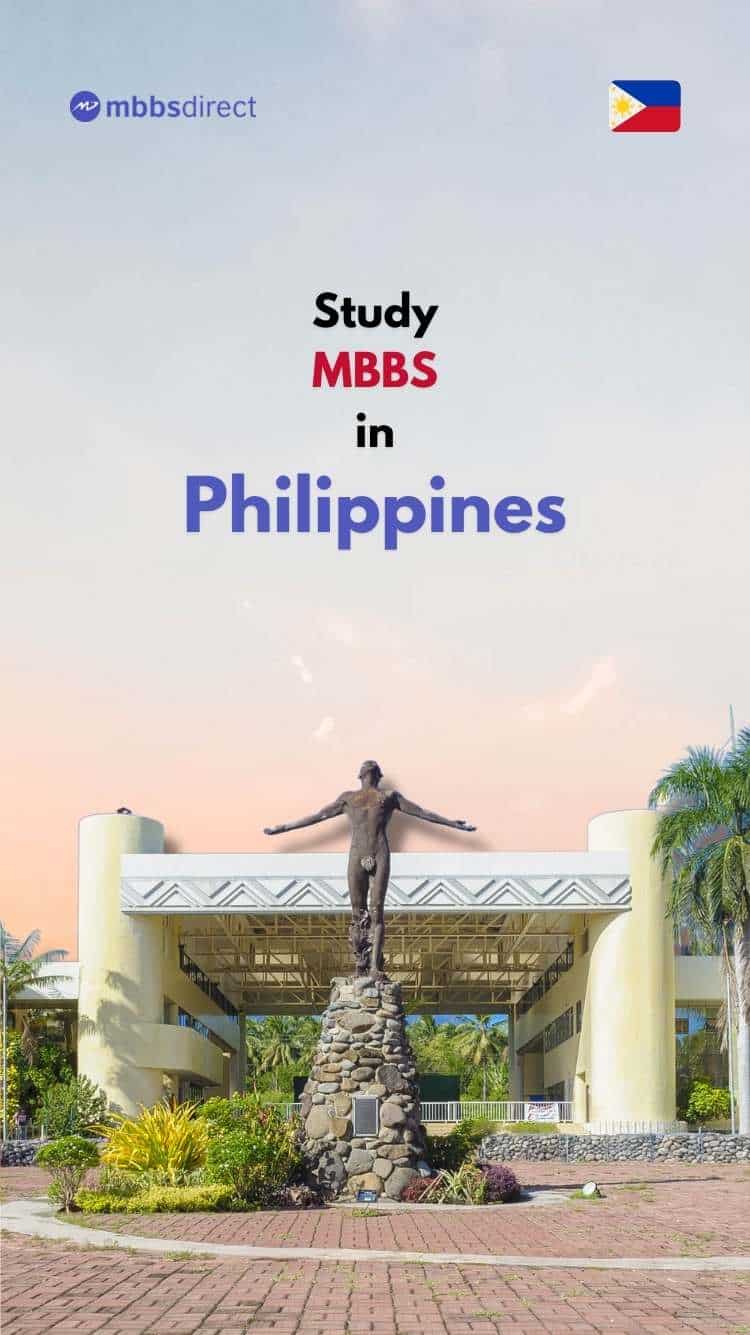 MBBS in Philippines | Fee Structure | Top Universities for MBBS
MBBS in Philippines Quick Facts
Average Tuition Fee: Rs. 3 Lakh/ Year
Admission Closes before June in most Universities.
All India Students Helpline: +91-7303552295, +91-6391010339
Eligibility Criteria for MBBS in Philippines 2022
Min 50% in PCB in 12th Class
Min age should be 17 years on 31st December 2021.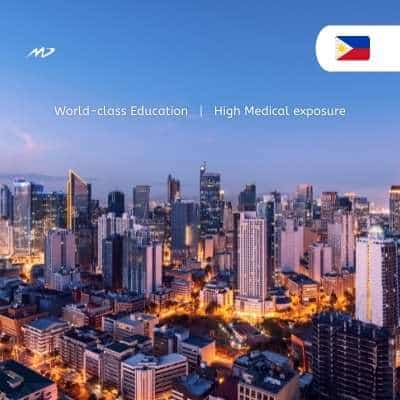 STUDY MBBS IN THE PHILIPPINES – THE MOST DESIRED ABROAD DESTINATION FOR YOU!
Introduction
Indian students have minimum countries on their list for choosing their MBBS destination to study abroad. MBBS in the Philippines is among the destination Indian students prefer. Just like going to China or countries in Europe, India's Medical Council approves many medical institutes as well as colleges.
Deciding to study medicine in the Philippines will decide your next five years of medical education and determine your success rate once you become a doctor. If you are interested in MBBS in the Philippines, this write-up will help you to locate the perfect Philippines medical universities for you! Tag along!
Why Study MBBS in the Philippines?
MBBS in the Philippines offers the optimum blend of practical and theoretical training that enables Indian students to become successful specialists. It is the most preferred and most beautiful destination for scholars globally because the fees fall within an affordable range.
The medical institutes receive approval from WHO. Moreover, these are approved and tabulated in the inventory of ECFMG and IMED medical training directories. It offers the student a globally identified medical program. Also, students are qualified to come up with comprehensive medical examinations, like USMLE.
When you look at the reviews of MBBS in the Philippines, around 8000 foreign scholars are given admission to medicine yearly. The education standard by the Philippines' medical universities is similar to international standards. Annually, thousands of general practitioners travel to various countries for higher training and practice.
One of the main reasons for Indian students studying in the Philippines is the climate. It is on par with India's climate. Thus, it's simple for students to get familiar with the environment. The syllabus of the Philippines MBBS covers all areas involved in the MBBS degree provided across the world.
MBBS in Philippines Eligibility 2022
The least qualifying marks, for a candidate, are 60% within the higher secondary stream with Biology, Chemistry, and Physics as compulsory subjects.
In general, the application deadline for MBBS entrance in the Philippines is 31st June or the mid-month of July. The deadline for the past MBBS admission in Philippians was announced as 15th July. The admission process is effortless. Submit applications before the closing date and wait till it's approved. You can't jump the queue! You must have:
NEET-UG certificate
Medical exam certificate
Paying capacity proof
Students must present every certificate that validates their prerequisites while submitting an admission application. It involves school leaving cert, mark sheets, etc.
MBBS in Philippines Top Universities
Here are the top Universities in the Philippines for MBBS.
Ama College of Medicine, Makat, Metro Manila
UV Gullas College of Medicine
University of Perpetual Help
Our Lady of Fatima University.
Students pursuing a degree certificate in medicine ought to focus on the best university popularly known for its practical and theoretical impact on students, especially in the field of medicine. This is what grabbing an MBBS degree in the Philippines could offer you!
Conclusion
Pursuing a career as a doctor is advantageous and needs hard work plus dedication. It's not child's play!
Request a call back