MBBS in Ukraine : Tuition Fees, Eligibility and Application Deadline
Quick Facts about MBBS in Ukraine
MBBS Course Duration: 6 Years
Min Eligibility: 17 Years Age, 12th PCB 50% & NEET Qualification
Min Fee Expense: ₹20.00 Lac/6 years
Highest Rated University: Bukovinian State Medical University
Application Deadline: 30 July 2021
Admission Helpline: +91 9717172071
WhatsApp Helpline: +91 9625296813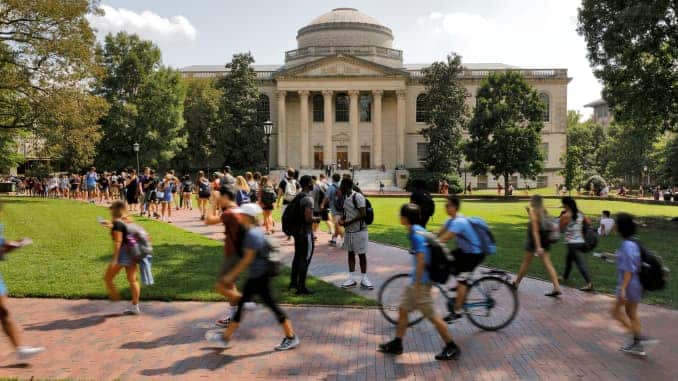 MBBS in Ukraine Fee Structure 2021
| University Name | 6 Years Expense |
| --- | --- |
| Lviv National Medical University | ₹25.37 Lakh |
| Bukovinian State Medical University | ₹21.91 Lakh |
| Vinnitsya National Medical University | ₹24.85 Lakh |
| Black Sea National University | ₹20.16 Lakh |
| Ternopil National Medical University | ₹22.54 Lakh |
| Kharkiv National Medical University | ₹24.01 Lakh |
| Denipropetrovsk State Medical Academy | ₹21.10 Lakh |
| Zaporizhia State Medical University | ₹23.10 Lakh |
| Bogomolets National Medical University | ₹23.95 Lakh |
Eligibility Criteria:
Secondary Education (12th Class) – Min. 50% in Physics, Chemistry, Biology (Aggregate).
NEET Qualification: Student must qualify NEET Exam in order to take admission in Ukrainian Medical Universities.
Age of the Student: Student must be min. 17 years old and Max. 23 years old.
Documents Required- 
The following documents are to be furnished along with application form for the admission in an undergraduate course:-
10th and 12th Marksheet
NEET Scorecard
Passport
Legal Guardians IDs
Submit the documents via e-mail or through courier and transfer the payments via Western Union, Bank, or Money Gram. After the receipt of payment and required documents, the candidate will receive the visa support letter and invitation letter.
Ukraine is a cool and serene European country with the communal agreement and good security for foreigners. Individuals in the country are very friendly, warm and co-operative with medical professionals, so there is no scarcity of clinical exposure. In addition, Ukraine is gaining a lot of popularity among international students as they enjoy European living standards. University representatives take special care, offering international students with a secure study and living atmosphere on campus. Here, excellent Government Medical Universities are offering MBBS at very reasonable prices compared to other countries like China, Russia or Bulgaria.  Apart from this, the travel for students in Ukraine is very cheap due to special discounts for travelling within the country.
Ukraine's Education system
Ukraine's education system is known for booming career's and future development. It is well advanced and on par with the western countries like US, Canada, UK, Australia and Other European countries.  Potential medical students can benefit from the medical programs offered by the country as it had been designed for English speaking people. Hence, aspirants will not face any language barriers. Moreover, graduates from Ukrainian medical universities can work anywhere in the field of Medicine as the qualification is recognized by WHO. The applicants just need to satisfy the registration requirement of the Medical Council of the respective country. The duration of MBBS program in Ukraine is 6 years. No entrance examination is required to get admission in a medical university in Ukraine. Thus, Ukraine has made it effortless for the aspiring student to fulfil their dreams of becoming successful doctors.
Students are also encouraged to take part in various seminars and international conferences. The medical colleges of Ukraine offer the best value for medical education in terms of quality, infrastructure, and cost to the students. The Ukraine government provides constant help to medical universities for maintaining the standard of education. The students who graduate from a Ukraine Medical University can work in any part of the world. 
Ukraine offers a high-quality education and postgraduate studies; along with it students can enjoy the sightseeing options, culture and take on new experiences making the stay a memorable one.
The most popular medical fields of MBBS in the medical universities of Ukraine are General Medicine, Pediatrics, Pharmacy, Dentistry, and, Surgery. Furthermore, Ukrainians have always been pioneers in surgery so the quality of Surgeons and Doctors here is admirable and undeniably the most excellent.
Admission process
Admissions to MBBS in Ukraine are open to all foreign students, who are fulfilling the eligibility criteria of the universities. The applicants are not required to clear any entrance exam viz. TOEFL or IELTS but they must have a valid NEET Scorecard. The Ministry of Public Health and the Ministry of Education Ukraine approves the course curriculum.
The duly filled up forms along with the attested photocopies of required documents shall be submitted through the concerned representative of the country to universities.
Admission will be confirmed only after counselling/screening of the documents/application form of the candidate and the approval of the Authorized Representative of universities.
Legalization & Translation of Documents:
In addition, following documents are to be legalized by the Ministry of Education & Ministry of Foreign Affairs of concerned country and thereafter they shall be translated into the Russian language by the authorized translator of Embassy of Ukraine:
Original Certificate & mark sheet of 10th class.

Original Certificate & mark sheet of 10+2 or equivalent class.

Original Degree of MBBS or equivalent (in case of PG candidates only)
Benefits of Studying MBBS in Ukraine
MBBS in Ukraine offers students with a lot of benefits. It ranges from getting help in availing loans and scholarships, to the assistance in working during the study stint in order to get financial support for their studies.

The universities here offer a quality degree in MBBS to those who cannot study medicine due to the high fees and lack of colleges.

Studying MBBS in Ukraine is relatively affordable.
At MBBSDirect.com, we facilitate in all the process of pursuing MBBS in Ukraine. It starts with getting a visa to apply for the best college as per your requirements. Thereafter, we help you in getting loans and assist in relocating to a new destination.
Besides that, we offer assistance in enrolling you into the desired colleges and get you jobs after the completion of your education. MBBS in Ukraine is a catching trend amongst students of various nations, especially Indian students. A lot of Indian students get to study MBBS in Ukraine.
We get queries from international students who are willing to pursue medical education in Ukraine. To them and to the students from India, we offer MBBS admission guidance.